In a television news report from 1980, a reporter named John Doyle joined a train driver for a short ride on the West Somerset Railway. The interview, which took place three years after Karen Harrison became the first woman train driver in the UK, was with a woman called Amy, and gender was the big talking point.
"Amy, I know you've got two young boys, what do they think about mum being a train driver?" he asked from inside the driver's cab. "They think it's rather super actually," she replied.
"You're able to fit it in around all the housework and so forth?" he added. "Oh yes," she said.
The three-minute report ends with John disembarking to walk down the station platform at Williton for a piece to camera.
"And so, it seems the traditional male preserves are falling thick and fast to the invasion of the female sex. What's going to happen now?"
Based on recent findings, not a lot.
In 2012, a report produced by the Institute of Employment Rights (IER) on behalf of the train driver union ASLEF, found that 4.2 per cent of the union's membership across train (TOC) and freight operating companies (FOC) were women.
Updated research published in June, which also identified ASLEF members from black, Asian and minority ethnic (BAME) backgrounds and those under the age of 35, revealed that the figure for women has now reached 6.5 per cent.
Given that 96 per cent of train drivers in England, Scotland and Wales are ASLEF members, these gender diversity figures clearly indicate that women train drivers continue to be vastly underrepresented.
The million-dollar question
When it comes to filling a train driver vacancy, the industry is never short of applicants. In one extreme example, highlighted in ASLEF's 2019 'On Track with Diversity' report, Arriva Rail London received 6,500 applications in response to a single vacancy.
So why are there so few women train drivers? In its findings, IER breaks it down into two key areas.
The first is the lack of applicants. Historically, the rail industry, let alone the train driver role, has been dominated by men and this stereotype prevails to this day.
Although perception is changing thanks to the efforts of TOCs and FOCs to paint a more inclusive picture of the role, the report finds "these initiatives have not yet had a sufficient impact on the career choices being made by women" and, therefore, this image problem remains a barrier to attracting a more diverse range of candidates.
The second area relates to the availability of part-time and flexible working arrangements as women predominantly take on the primary responsibility for children care if they have a family.
In the report it reads: "Historically ASLEF has not sanctioned part-time working because of a concern that this would be misused by employers and have a negative impact on the terms and conditions of its members. However, research from almost every other sector indicates that a requirement to work full-time acts as a deterrent to female applicants."
Combine the two with the relatively low staff turnover and you start to understand how we've got to where we are today.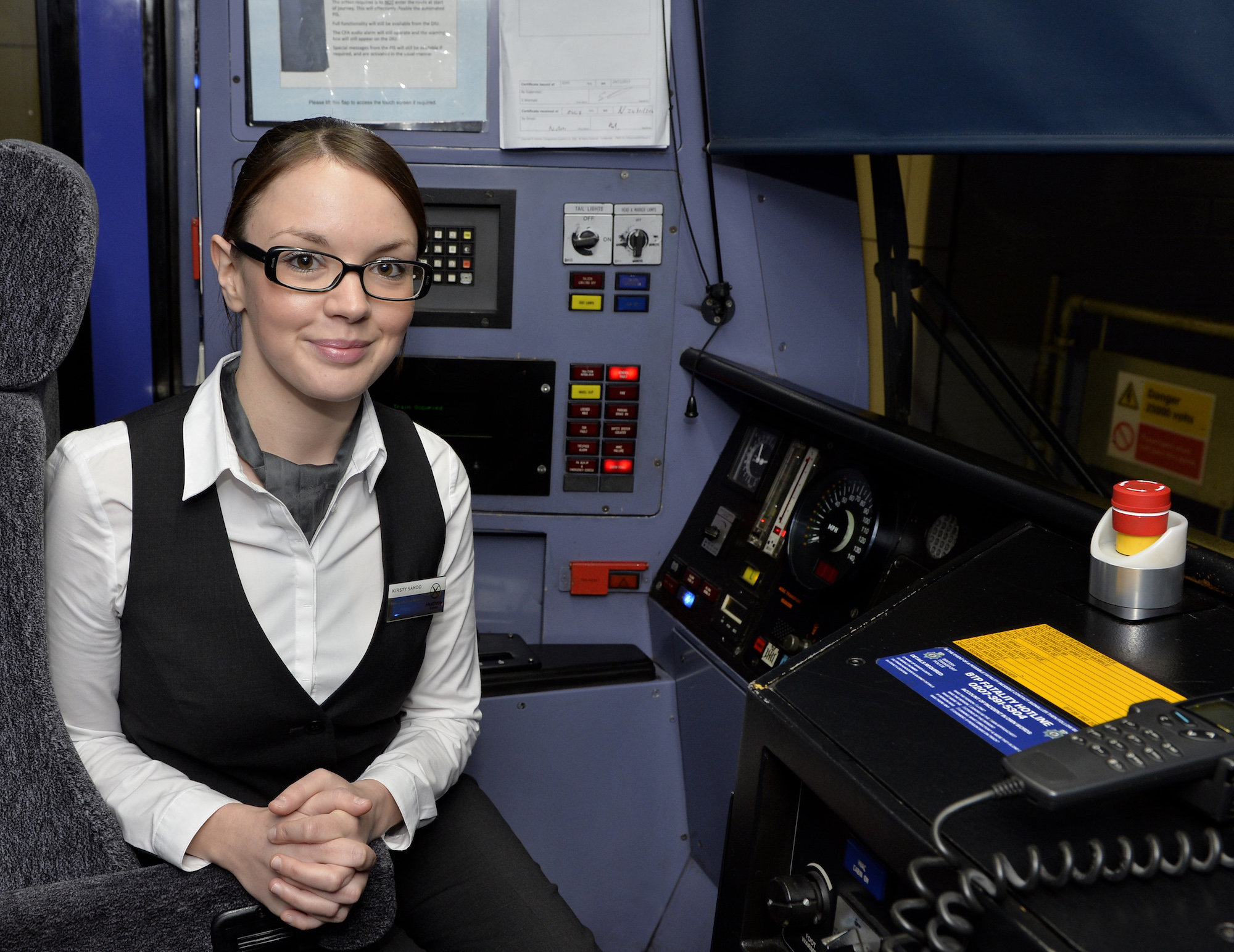 A cultural shift
However, things are changing, as Mick Whelan, general secretary of ASLEF, explains in the 2019 report.
"Since our last On Track with Diversity report was published in 2012, we have seen something of a cultural shift," he said. "Old-fashioned gender stereotypes, reinforced by popular children's television programmes such as Thomas the Tank Engine… have given way, to some extent, to posters, adverts, magazine features and TV documentaries showing positive images of women driving modern locomotives."
A key challenge, set seven years ago, was to undertake an awareness-raising campaign to "challenge the stereotype" of the train driver role in order to encourage more applicants.
From press material released at the end of 2018, it was apparent this is something certain operators are proactively working on.
East Midlands Trains revealed it received double the number of female driver applicants for its 2017 recruitment drive as a result of targeted advertising.
Greater Anglia spoke about sessions it had organised for 60 women to find out about a typical day as a train driver as part of an internal recruitment campaign.
And Southeastern provided a long list to the media detailing how it was doing things differently, including a partnership with WorkingMums, a leading employment website, as it seeks to raise the number of women applying for train driver roles to 40 per cent by 2021.
IER researchers behind the 2012 report also urged ASLEF to consider revising its charter to promote part-time and job-share working arrangements. ASLEF has since added that it will "actively seek to negotiate with TOC/FOC's part time contracts but not to the detriment of establishment numbers" to its charter. This has led to an increase in the availability of alternative shift arrangements and an "apparent consequential increase in the recruitment and retention of women drivers", according to the report.
Recommendations
To help TOCs and FOCs on their journey to establishing a more gender-diverse workforce, the following actions were recently recommended:
Collect specific data on women: The report said "improvements… are more likely to take place where operators used an evidence based approach" to allow them to track change, analyse and focus their efforts. This covers the recruitment process too, to monitor if there are significant drop-off rates for underrepresented groups.
Talent development: Efforts to recruit women train drivers from within the rail industry should be made because they already have industry knowledge.
Role models: Having employees from underrepresented groups speak about their journey into the train driver role is said to be effective in making a role appear more accessible and helps dispel myths regarding the role.
'Equality and diversity proofing' adverts: Operators are being urged to emphasise positive job role benefits, such as potential for part-time work. Time should also be spent ensuring the language (gendered references for example) does not put off potential applicants from underrepresented groups while imagery used must also include those underrepresented groups. Finally, the adverts should be promoted on websites or in publications that will assist in drawing a wider pool of applicant.
Senior champions: To serve as a symbol of the organisation's commitment to the under-represented group and ensure that where difficulties are encountered in moving the agenda forward, they can bring senior decision making and influence to bear.
Reverse mentoring: The report recommends that a company's HR director, head of service, designated champion and chief executive, to name a few roles, should undertake reverse mentoring to better understand the challenges faced by individuals from underrepresented groups.
Unconscious bias training: Of particular importance for those involved in recruitment. Helps participants to understand that we all have biases, to help identify what those are and how to mitigate against them.
Staff networks: Effective in articulating the challenges faced by under-represented groups in applying for particular or remaining in particular roles, as well as identifying potential solutions.
Influx
Opening the 2019 report, Mick Whelan said: "I have spent 35 years on the railway, and 35 years as an active trade unionist, and I know how many train drivers look just like me. Middle-aged, male, and white."
He added: "I want to see fewer people who look like me."
If TOCs and FOCs learn from best practice and implement the recommendations, come ASLEF's next report there's every chance we'll start to see that great influx of women into the train driver role that was spoken about some 40 years ago.