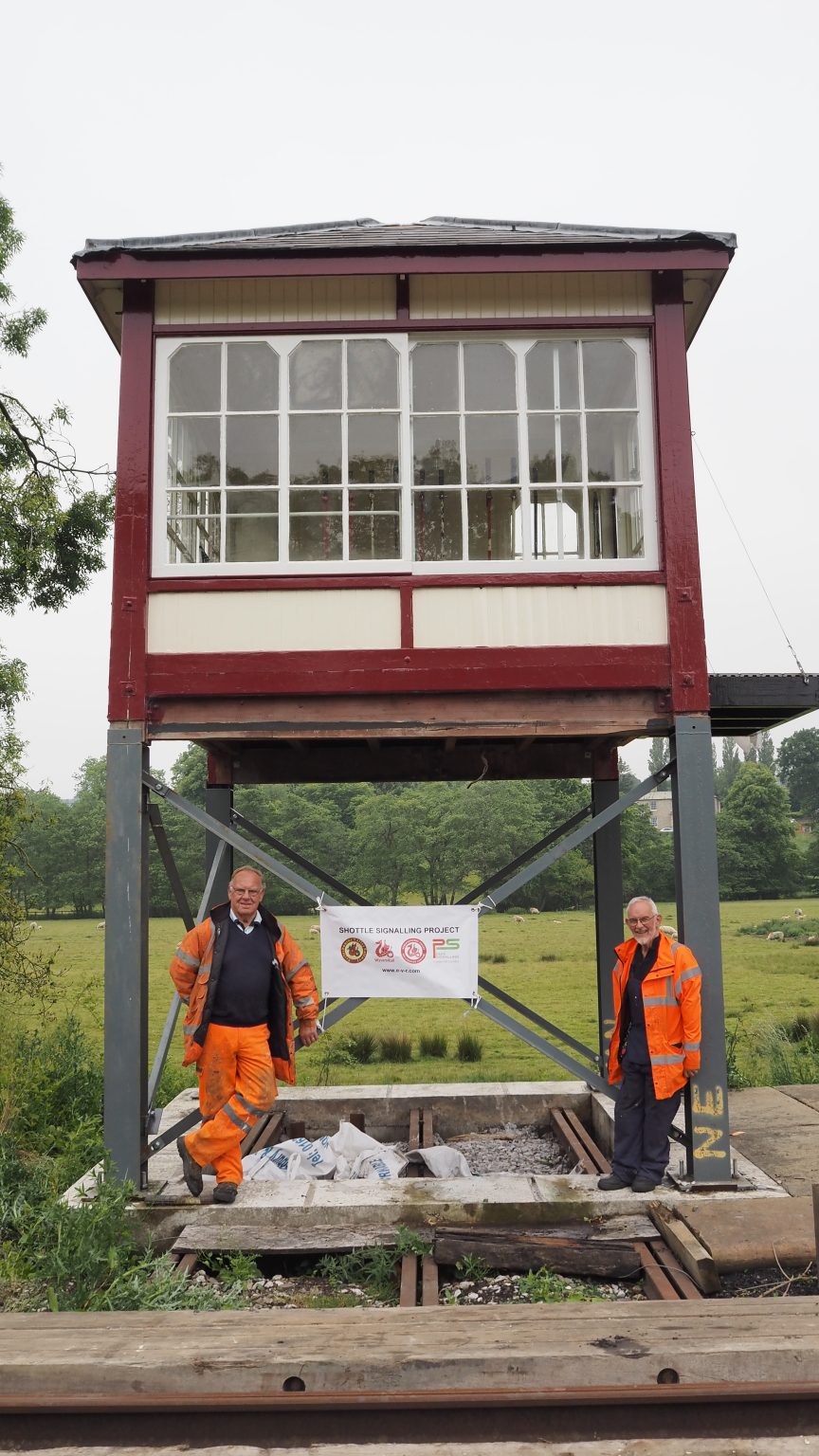 A 110-year-old signal box, originally from Oddingley Crossing in Worcestershire, has been lifted into position at Shottle station on the Ecclesbourne Valley Railway in Derbyshire.
The project initially started some 18 months ago when Mick Thomas and a team of volunteers designed and installed the concrete foundations, provided the required steelwork and refurbished the structure ready for installation.
It was planned to use a road crane next to the railway at Shottle, to lift the structure into its final position. However, due to the poor ground conditions, this was not possible. An opportunity to hire a suitable road rail crane for a fixed fee arose in May 2020, which was therefore booked in anticipation.
WyvernRail is keen to obtain the support and assistance from the railway industry going forward, to complete this project in a timely manner. Assistance regarding signalling, telecommunications and civil engineering design and installation would be most welcome. This project is especially appealing to graduate engineer and modern apprentice training schemes, potentially allowing on the job experience in a safe and controlled environment.
Further details can be obtained from [email protected].