A group of Network Rail signallers in Bristol have helped deliver more than 500 meals a week during the coronavirus crisis to hospitals and vulnerable people across the city after teaming up with Bristol Food Union – an informal collective of restaurants, local farmers, food retailers and community organisations that have come together during these unprecedented times to support Bristol City Council's emergency food provision.
The signallers have been assisting the Initiative by delivering fresh bakery supplies daily to the kitchens and then collecting the meals and distributing them to several locations, including vulnerable people and staff at hospitals to ensure that those who are working relentlessly during this global pandemic receive a hot meal.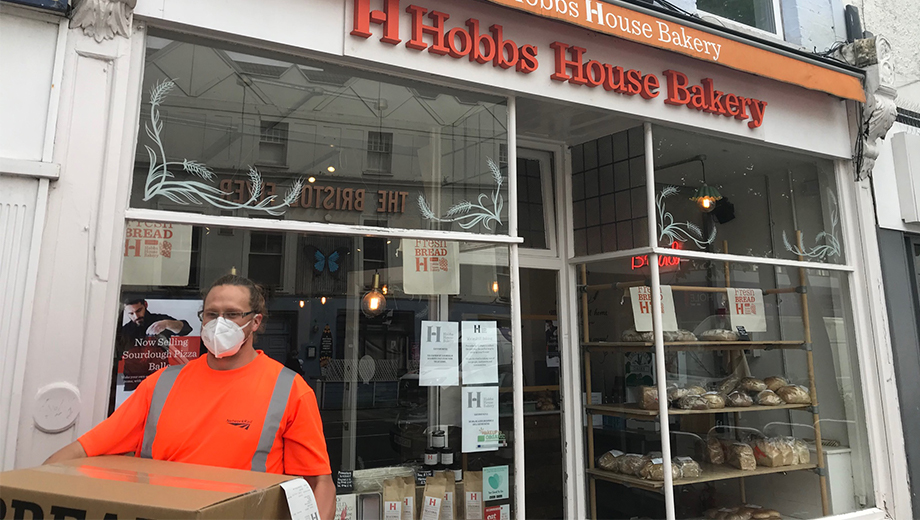 The Bristol Food Union has seen a 30 per cent increase in calls for support from the public and has continued to set up several commercial pop-up kitchens, where they have utilised schools, leisure centres and restaurants in Bristol.
Plans are also now in place for the Network Rail team to help set up new premises where they will move larger kitchen appliances such as fridges and freezers in order to meet the increasing demand.
Joanne Gardener, Network Rail's programme manager for works delivery across Wales and Western, said: "I am proud and in awe of the commitment from the team to support the community, whilst everyone is also faced with the challenges of adapting to the pandemic.
"Due to Network Rail being able to move freely around the city, and with the fleet capacity to deliver the provisions, it has meant we can focus on providing the support to those individuals who need it."
Anna Herbert, marketing director for Hobbs House bakery who are part of the food union, said: "We are delighted to be sharing our bread where people most need it during this crisis and are grateful to all those on the front line that are helping us to take care of our communities."