The design of the trains for lines Paris Métro 15, 16 and 17, which will extend the network out to Île-de-France as part of the Grand Paris Express, has been put on display as part of the Les lignes du design (Design Lines) exhibition at the Fabrique du Métro, where visitors will be able to see a model of the future metro.
Thierry Dallard, chairman of the management board of the Société du Grand Paris, said: "We are very pleased to be able to reveal, with our partners Île-de-France Mobilités and Alstom, a full-scale mock-up of a metro car from the Grand Paris Express, which will allow future users to discover the new metro on a site open to everyone, the Fabrique du Métro.
"The exhibition 'Les lignes du design' is a preview of what a journey on the Grand Paris Express will be like, from arrival in the station right up to the journey in the metro as of 2024. This new metro will be environmentally friendly, accessible to all, fast, reliable and comfortable, which is what's expected of a means of transport today."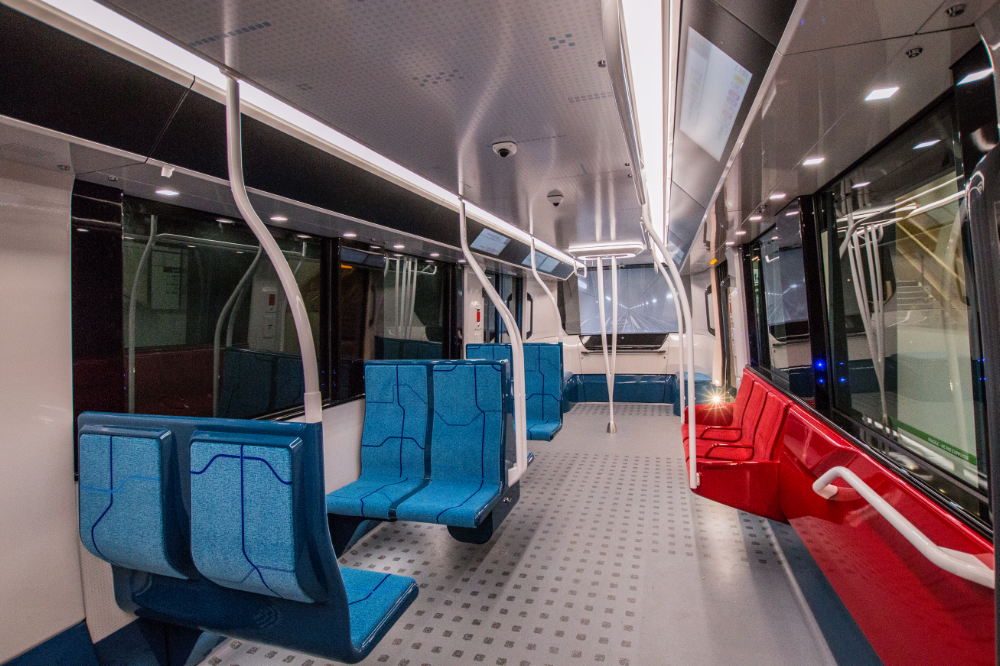 Lines 15, 16 and 17 will be equipped with state-of-the-art driverless automatic metro cars developed from Alstom's Metropolis range. With cars 2.8m wide, each train will be able to carry approximately 500 passengers in its three-car version and around 1,000 passengers in its six-car version. Commercial speed will be between 55 and 65km/h with peak speeds of up to 110km/h.
Automatic train operation will ensure travel comfort, with acceleration and braking controlled by automated driving systems combined with an efficient suspension system.
In collaboration with Île-de-France Mobilités, the Société du Grand Paris, its prime contractor Systra and its design agency RCP Design Global, and taking the expectations of public transport users into account, Alstom's Design & Styling office has created an interior design that is designed to be both high in capacity and comfortable and offers a comfortable passenger journey.