HAKI is a leading specialist in modular access solutions for complex and temporary works across a wide range of industry sectors, including rail.
When scaffolding contractor J.F.E. Attridge needed a fast and temporary bridge solution for the Gypsy Lane project in Swindon, they turned to HAKI for the HAKI Bridge System and HAKI Public Access Stairs.
The bridge needs to span 23.5m across a track, providing a safe and comfortable non-slip walkway during the difficult winter months.
HAKI worked in partnership with J.F.E. Attridge to find a solution that would provide a minimum loading of 5kN/m2 and internal cladding for the bridge, to protect the public from high winds. The simple, systemised components allowed J.F.E. Attridge's scaffolders to build the bridge in just 7 hours, despite having never built a HAKI Bridge System previously.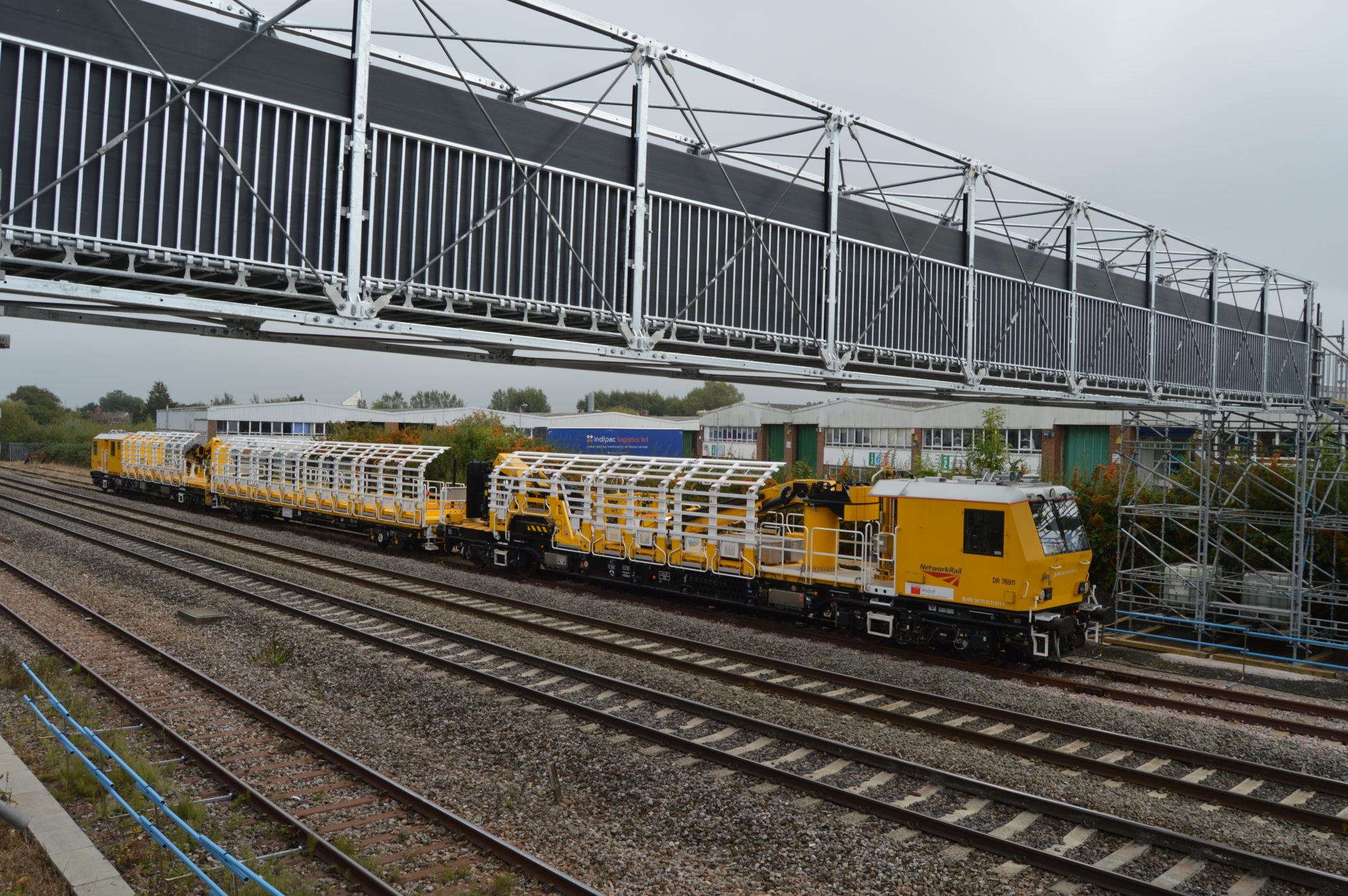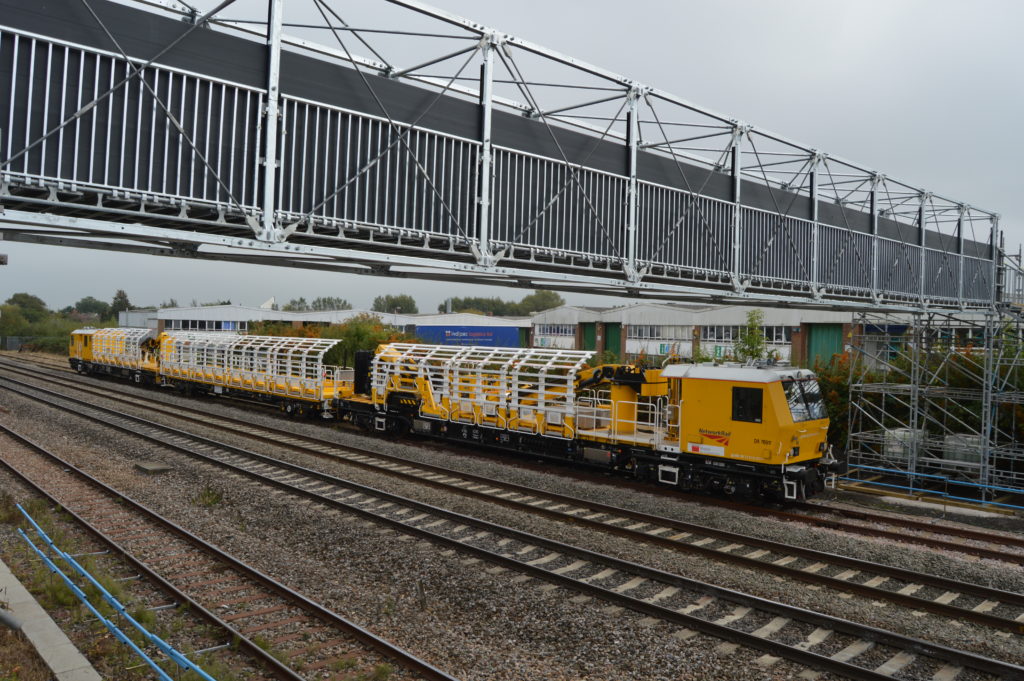 Two 4.7m tall stairs were also required, suitable for long term public use, to be provided either side of the track. The HAKI Public Access Stairs were erected by 4 men in just 8 hours. As the HAKI erection method is to build ahead and always behind a guard frame, building the stairs in a potentially dangerous area was made far safer and easier – minimising any risk to the scaffolders on site.
Once the HAKI Public Access Stairs were built, the final step was to connect them with the HAKI Bridge System, an operation that was assisted by HAKI technicians and swiftly completed by crane one night in just 15 minutes.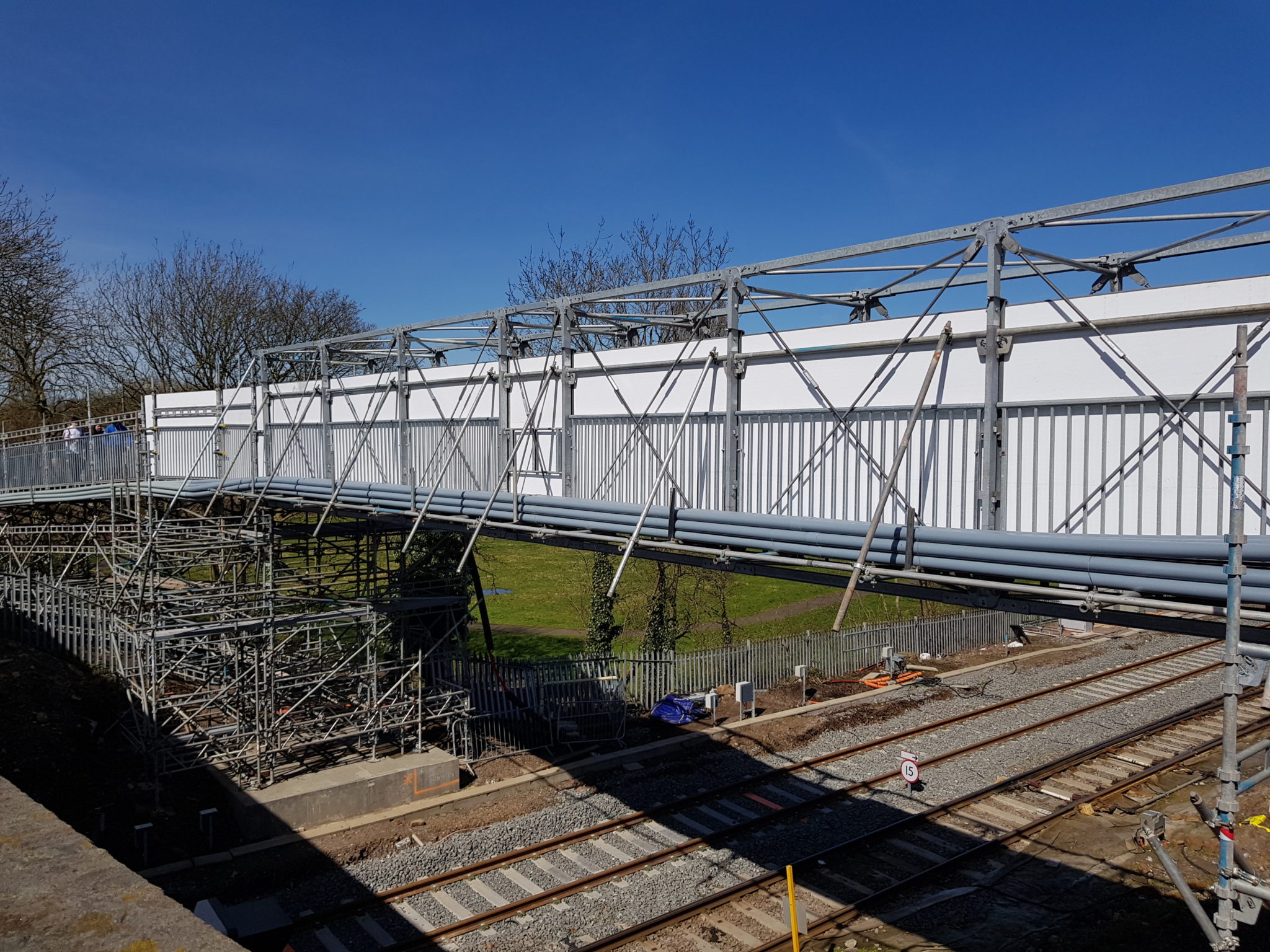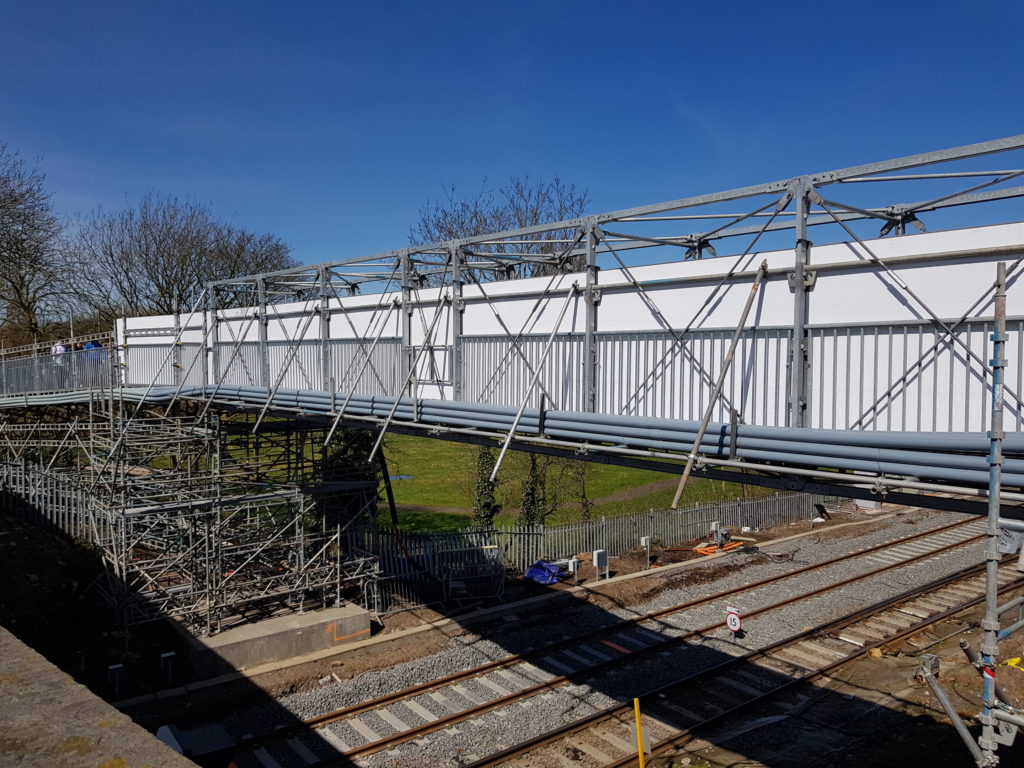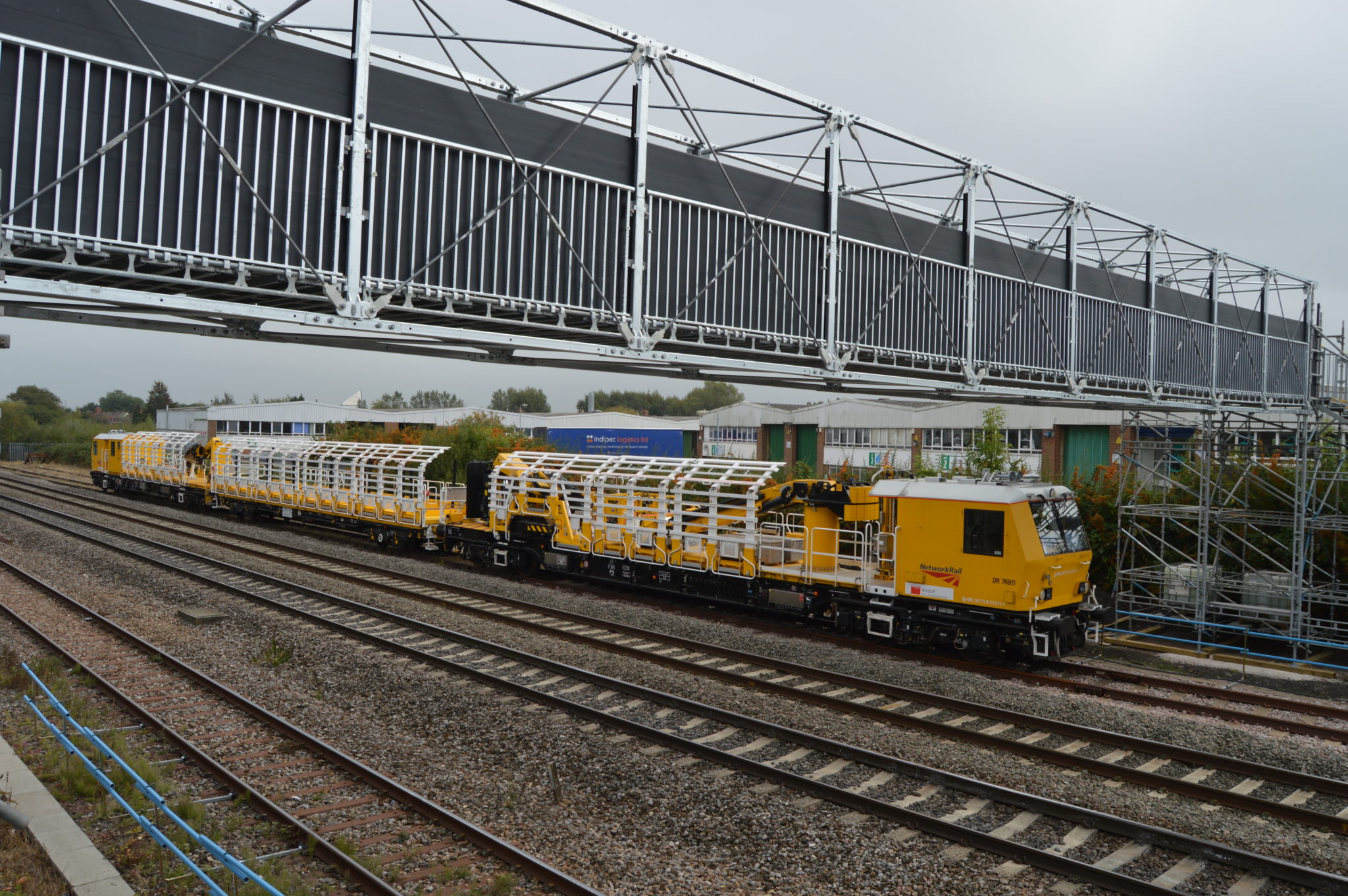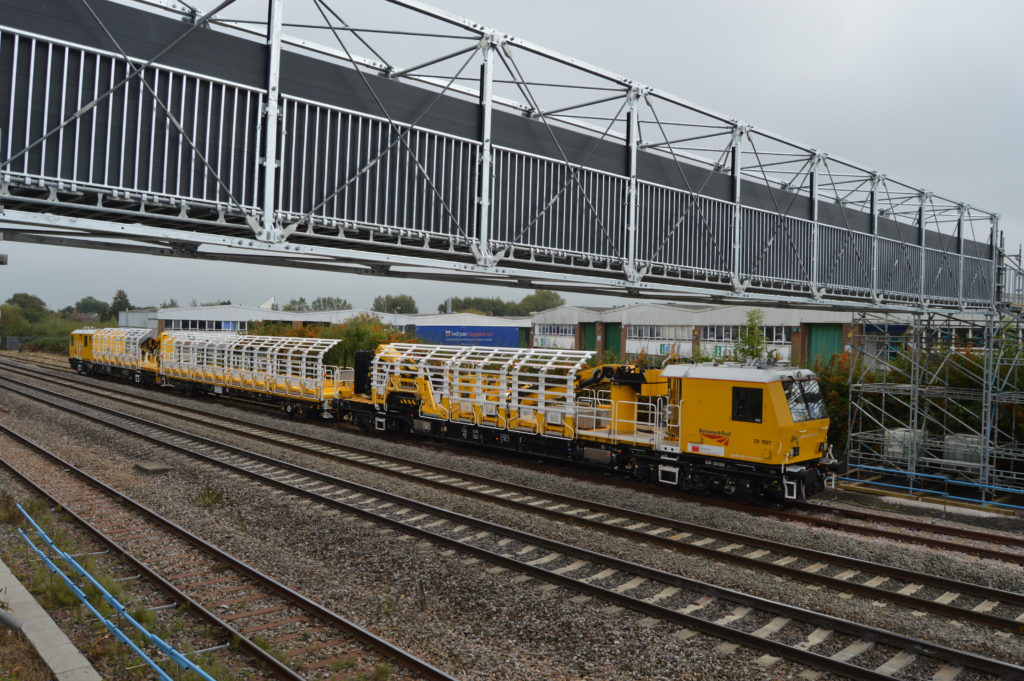 The HAKI Public Access Stairs allowed for a comfortable walk-up to the bridge, whilst the sturdy handrails provided strong support, with the 2m-wide bridge providing comfortable room for a busy public walkway. Along the bridge there were high sections with cladding, to keep the public safe and sheltered from bad weather during the winter months.
HAKI's world-class technical support team are always on-hand to advise on design and solve even the most complex temporary work access challenges, with skill and ingenuity. Proud of their success, HAKI have an unrivalled supply standard that reaches across the country, meeting all availability and reliability requirements.