In a footnote to his main article, Colin Wheeler asks whether the lack of face-to-face communication is resulting in an increase in accidents and incidents?
As we approach the end of a year like no other for most of us, maybe we need to reflect on why the reduction in train services caused by the pandemic has not been accompanied by a reduction in accidents and incidents? There has been a recent increase in the number of RAIB (Rail Accident Investigation Branch) reports published as we approach the calendar year end. The predominance of accidents and incidents related to both track and freight wagon maintenance is very evident.
The preface to every RAIB report reads as follows: "The purpose of a Rail Accident Investigation Branch investigation is to improve railway safety by preventing future railway accidents or by mitigating their consequences. It is not the purpose of such an investigation to establish blame, or determine liability, since neither the investigation nor the reporting process has been undertaken for that purpose."
The Preface goes on to define its own precise use of words such as "probable, possible, more, less, underlying and observation".
Consequently, we may assume that blame, liability etc are matters to be assessed and acted on by the Office of Rail and Road, using the organisation that I recall as part of Her Majesty's Railway Inspectorate. Ideally, we ought all to be working towards reducing accidents and incidents and ultimately no longer needing the RAIB!
Face-to-face communication
One of the main problems is the reduction in face-to-face communication resulting from our increased, and still increasing, use of emails and texts. I question whether listening to the concerns of and difficulties encountered by those operating, maintaining and managing railway infrastructure and trains is adequate? The key to improvement is the direct involvement of front-line chargehands, supervisors, technical workers, managers and trades union representatives.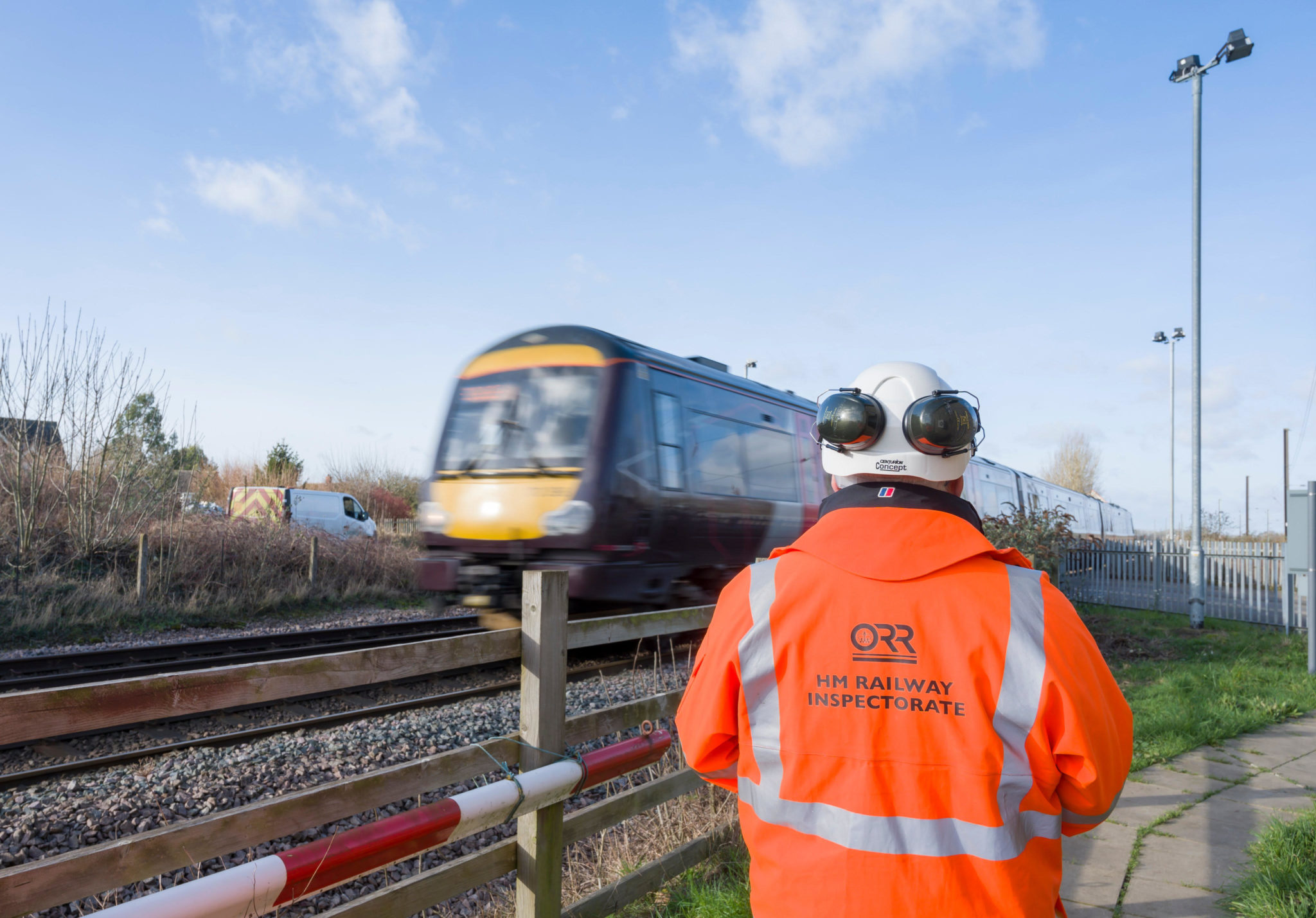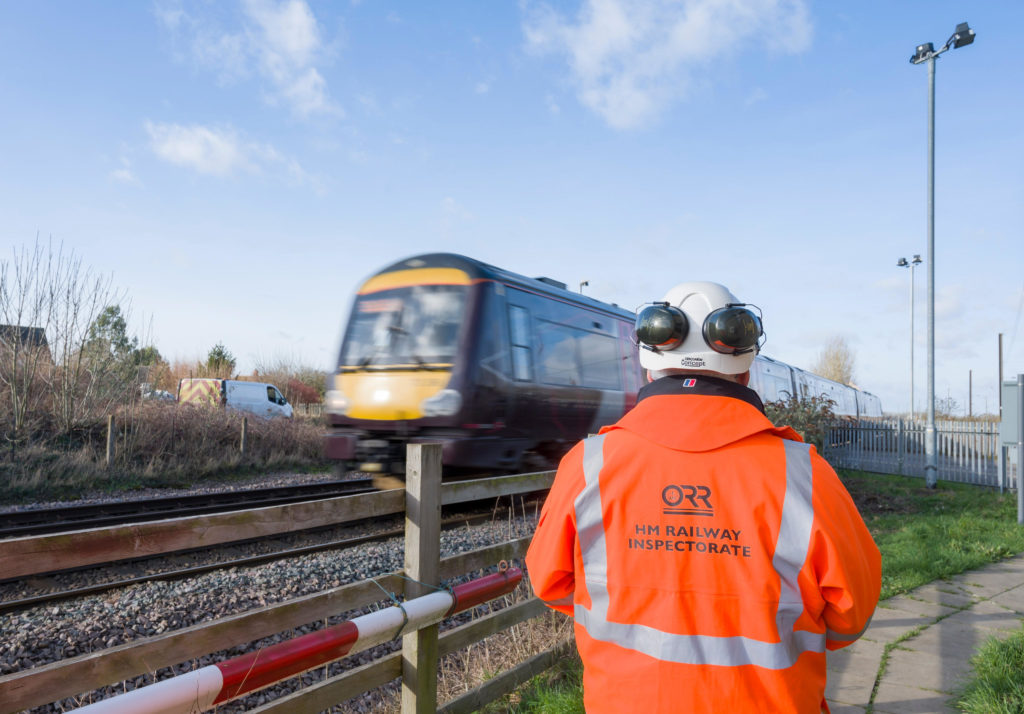 To be more precise, I have reviewed the recently published RAIB investigation reports on pages 23 of this edition of Railstaff, and give below my own conclusions.
2020 Published reports
The report on the tragic fatality at Tyseley Depot of a train driver identifies the problems of walking safely in that depot, especially at night, and suggests that exceeding the depot working capacity was a known problem. Drivers, union representatives, supervisors and management were presumably all aware of this – if not, they surely should have been.
In Whitland signal box, surely someone must have noticed that the amended diagram showed Trewern UWC in the wrong place, so why were communications between signallers and their supervisors and managers such that no action was taken?
The derailment and fire at Llangenech were the result of inadequate wagon maintenance, according to the RAIB report. Competent fitters would have known that their work was less than perfect as would their supervisors, managers and, presumably, union representatives. Had concerns been raised? If so, what had been done, and if not, why not?
The signal passed at danger (SPAD) at Loughborough South highlights a train operating company's history of such incidents. The report, in line with the stated purpose of RAIB's investigations, does not identify who decided on the through braking arrangement between the two Class 57 locomotives or who approved the details. Surely, given the frequency of SPADs, action should have been taken before this one happened?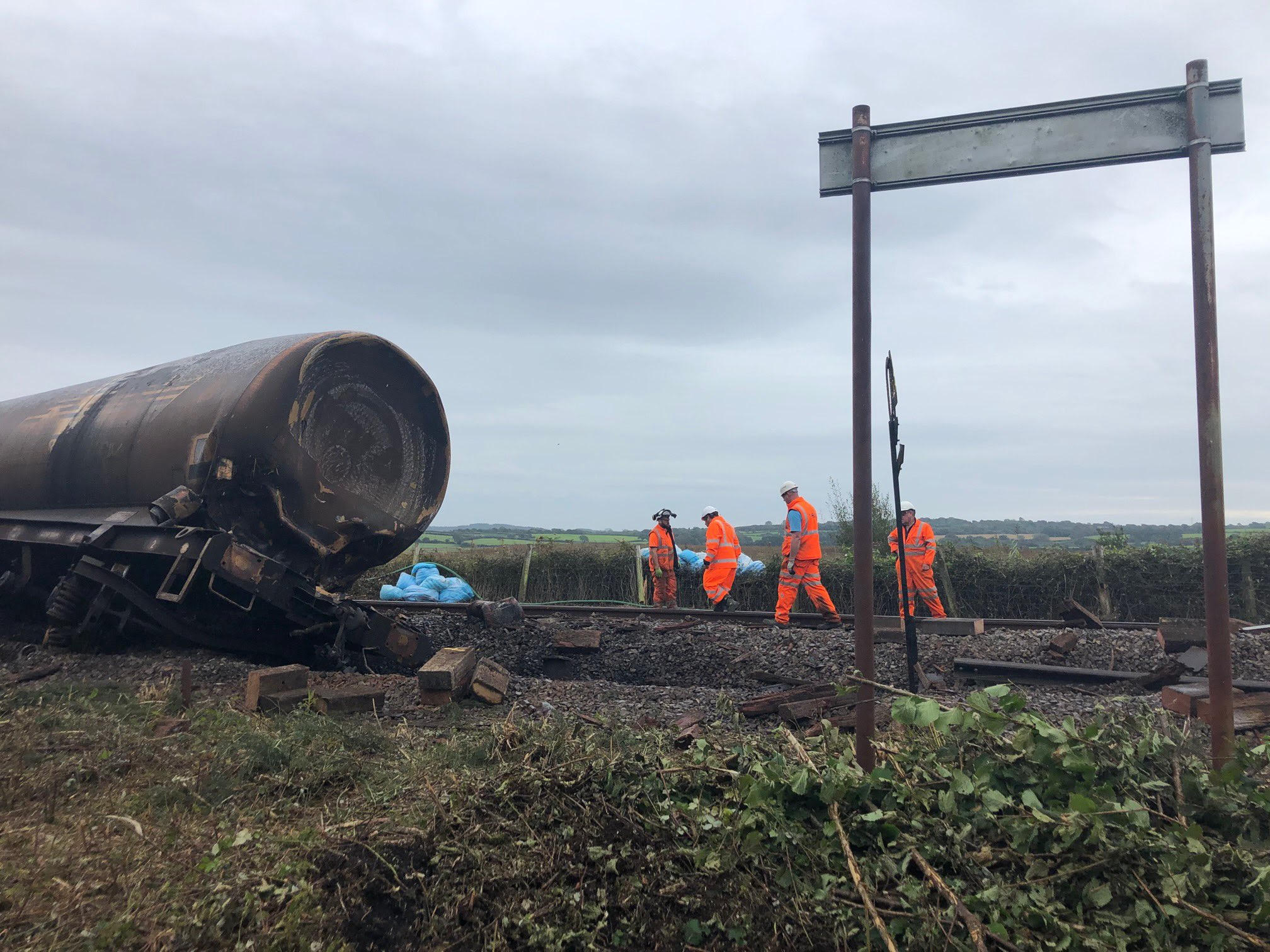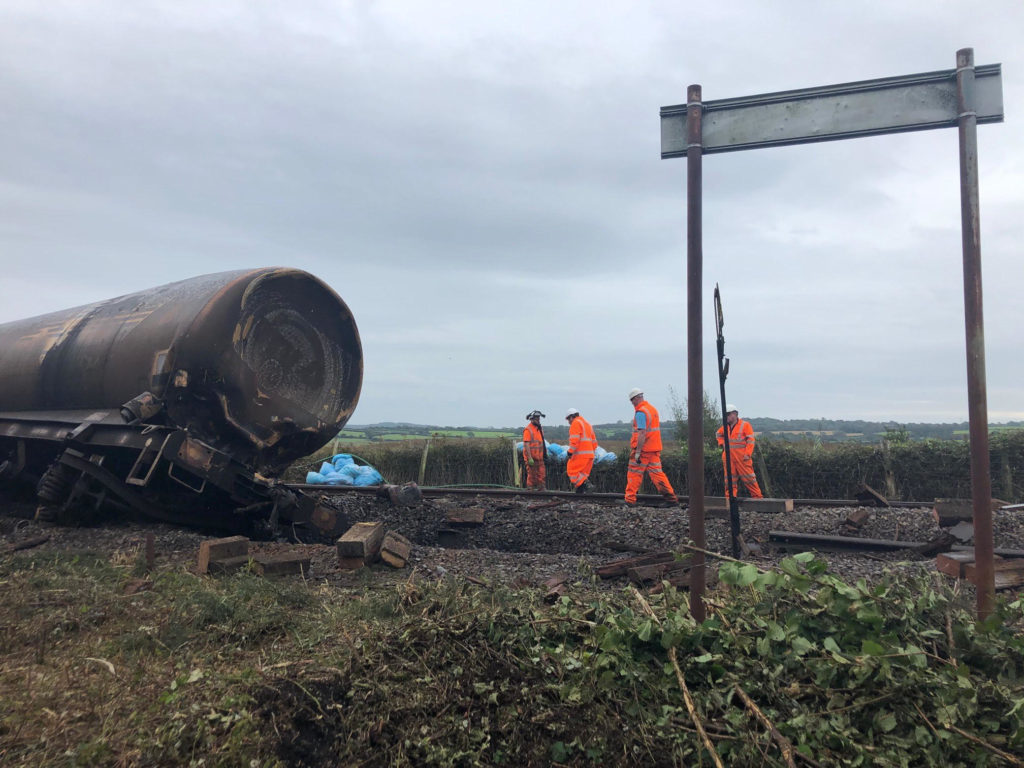 The over-speeding at Dauntsey (105mph on track covered by a 20mph Emergency Speed Restriction) should be easy to solve by adding the relevant equipment for train drivers so that warnings show in train cabs without the need for anyone to erect any physical warning boards on track- itself a safety challenge! Who should be held personally accountable for not implementing recommendations following the Sandy incident? Penalising the organisation rather than individuals can be, and often is, ineffective.
From my own experiences, I empathise with the patrollers, maintenance staff, supervisors and track engineers involved in maintenance of waybeamed bridges at Wanstead Park, where a freight train derailed due to rotten timbers resulting in gauge spread. RAIB's report is clear; "they did not have adequate inspection methods and tools". Three reports from the inspection train without location information plus six track-widening reports between March 2019 and January 2020 should surely have resulted in an emergency line closure, instituted by the local track engineer, before the derailment?
A similar comment is surely deserved in respect of the cement train derailment at Sheffield Midland Station at 02:45 on 11 November, following RAIB's comment that some track fastenings were already broken before the train arrived there! I remember a not dissimilar incident that resulted in the equivalents of a supervisor and track engineer leaving their employment.
The Leeds Neville Hill collision between a High-Speed Train (HST) and new Hitachi 'Azuma' questions the training regime for drivers using the Hitachi train management system. It does not reveal who checked and agreed the training course or whether there were criticisms of it from drivers, supervisors, traincrew managers and trades union representatives. Had no one raised concerns?
Methods of communication
We have developed numerous clever systems to provide support to those undertaking the inspection, operation, use and maintenance of railway infrastructure and trains. There is, sadly, a predictable blind spot. Information may be available online or via email, but is it read, understood and accepted?
When those involved are at the sharp end of moving trains and renewing or maintaining rail infrastructure, how easy is it for them to raise their concerns?
Rule Reading
When I started on the railway, there were many track staff whose ability to read and write was very limited, and the practice of Rule Reading in the cabin during bad weather was still followed. Discussion of the readings were inevitable and were, in many ways, the most valuable part of the rule reading.
Discussions about Rule application increased everyone's understanding and knowledge and concerns were regularly raised with supervisors, trades union representatives and management.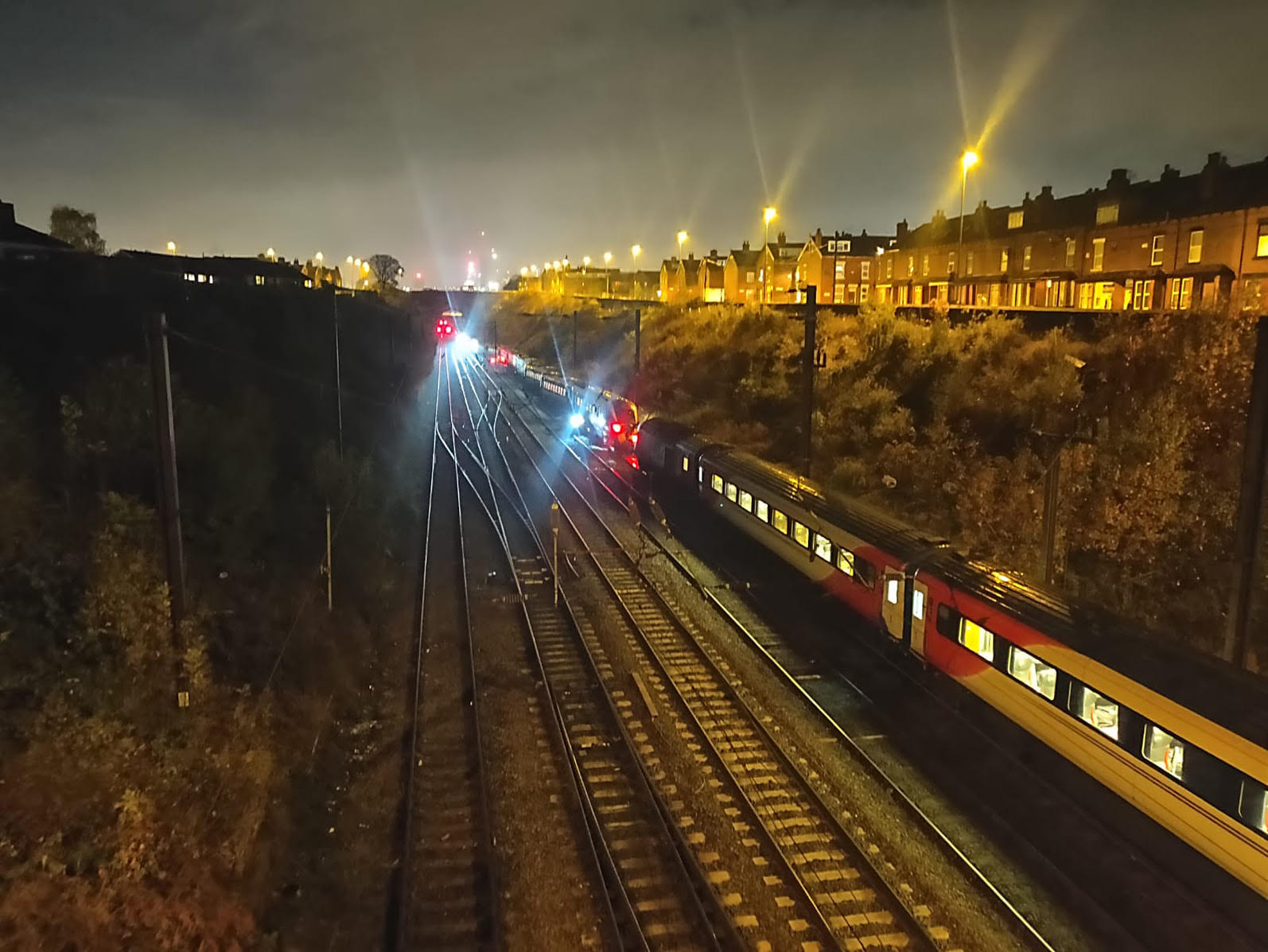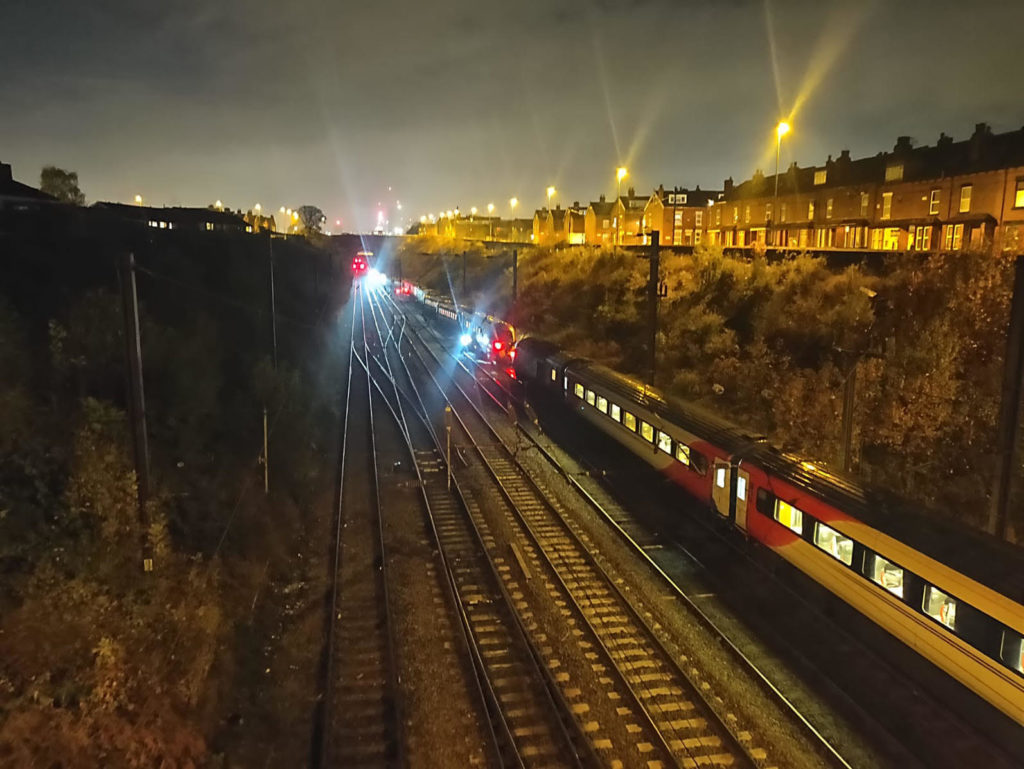 Face-to-face training, discussion and involvement needs to increase if accidents and incidents are to reduce. Ensuring everyone has logged in and read the latest electronic missives, I suggest, is all too often less effective.
"Not to establish blame or liability"
When a local inspector from what was then Her Majesty's Railway Inspectorate (HMRI) was appointed to the city where I was based, I soon learnt to consult him on safety matters. He gained the respect of the workforce and trades unions too. We all benefitted, and I believe accidents were avoided as a result.
At joint investigation inquiries, I was reminded of my personal accountability for the actions of those who worked for me and recall cases where prosecutions were begun against individuals.
Such actions nowadays must be progressed by the Office of Rail and Road, which includes HMRI. Prosecutions are against employing organisations rather than individuals.
I still remember drafting my personal health and safety statement, setting out how I was to personally ensure safety management. The local HMRI inspector periodically, and almost always unexpectedly, checked my record of site safety visits and safety meetings. Personal liability realisation was an unsurpassable safety performance motivator!
As I started to write this article, news came in of the fatal accident on Monday 30 November at the Long Welded Rail Depot in Eastleigh. The police were called at around 14:50. A sad reminder to us all, and my thoughts and prayers are for all involved at Eastleigh, including the family and friends of the individual who lost his life at work.