After 50 years of service across the railway, Network Rail Kent controller Stephen Eaves retired on 8 July and over 50 friends, colleagues and family gathered at Blackfriars station to pay tribute and see a GB Railfreight class 73 locomotive named in his honour.
Stephen said: "It feels unreal, when I found out about it I thought 'have I heard right' – it's a dream turned into reality.
"This 50 years has passed in a flash, I can remember my first day at Liverpool Street in room 128, and my colleagues, and it doesn't seem like 50 years. I will certainly miss it. But I think my family ought to have a little bit more of my time now, less of me getting up at four in the morning . My wife has been a rock to me and I couldn't have done this without her."
In a speech marking the occasion, Network Rail's Kent route director Fiona Taylor said: "Steve, the service, commitment and friendship you have given to the railway, our freight and passenger customers and your colleagues has been and will always be greatly valued and appreciated by us all. We wholeheartedly thank you for your service.
"We wish you all the very best for the future and the cherished time you will have going forward with your family in retirement and with the knowledge your still be running around somewhere on the network in the form of this locomotive."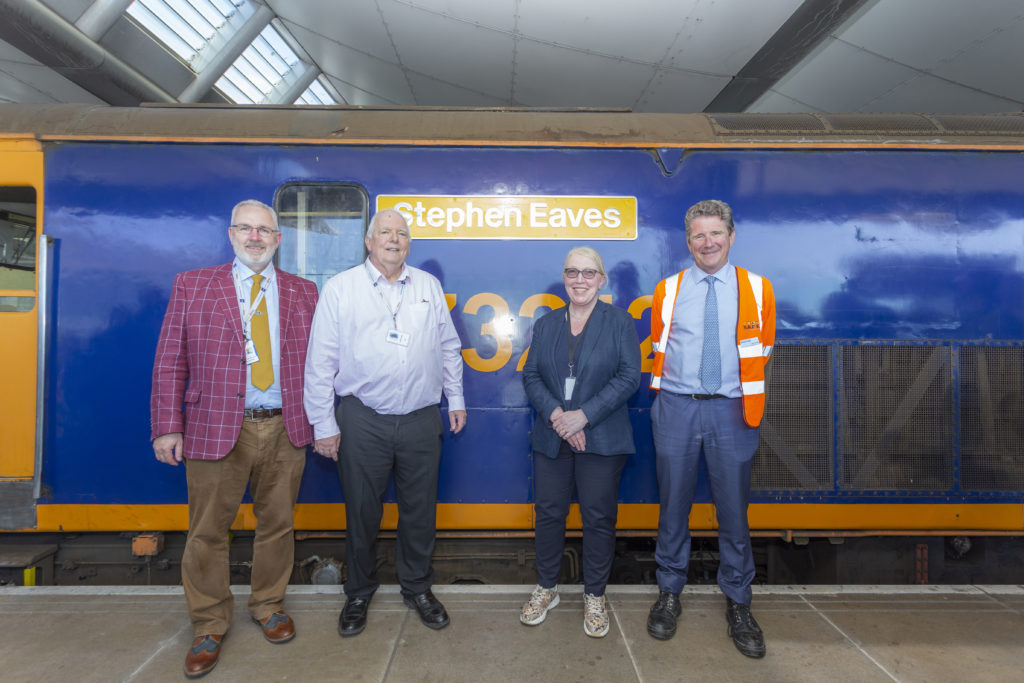 John Smith, chief executive officer of GBRf, said: "As a company we're heavily involved in the Kent area so when I was approached about naming a train after Stephen after 50 years in the industry, and someone who's always been an ally of freight, it seemed the obvious thing to do and celebrate someone special."
In his career, Stephen worked in many areas of the railway, including time as a Locomotive Controller at Liverpool Street and Swindon, and deputy chief controller of Network South East's operations, based at Waterloo.
Loco 73212 Stephen Eaves was built in 1965 and is based on Network Rail's Southern region, where it works test trains, rail head treatment trains and other freight services for GBRf.
Image credit: Network Rail