After we tied the knot last month, Eurostar shuttled me and the new Mrs Thorpe into the heart of the French capital.
A short four-day trip was filled with cheese tastings and time spent in Parisian cafes drinking fruity European beers. As it was our first time in Paris, some of the more obvious, yet still spectacular, tourist spots were taken in. We also had the chance to dig a little deeper with a guided tour of some popular food and drink stores and points of interest (Check out the street art of Gregos in Montmartre the next time you're there – his face is, quite literally, all over the place).
Of course, Paris is also home to the second busiest metro in Europe, so it would have been rude not to hop on for a ride.
Pre-holiday research told me that the network has some striking stations. It's not something all passengers would take the time to appreciate, but the evolving designs with different styles of art are an attraction on their own. They're not quite at the level of the Moscow Metro (Europe's busiest metro) but they're a refreshing change from the London Underground.
A quick trip between Franklin D. Roosevelt and Hotel de Ville, one of eight of the network's original stations, to get to Notre-Dame was unfortunately all we made time for on this whistle-stop tour, but it was enough to whet the appetite.
But the pièce de résistance of the trip – and the reason for this self-indulgent introduction – were the electric scooters for hire that are taking over the city's streets.
Think about London's Santander dock-to-dock bikes but remove the need for docking, add mobile payments and the fact they're entirely motorised with a top speed of 15mph and you start to understand why they've become so popular.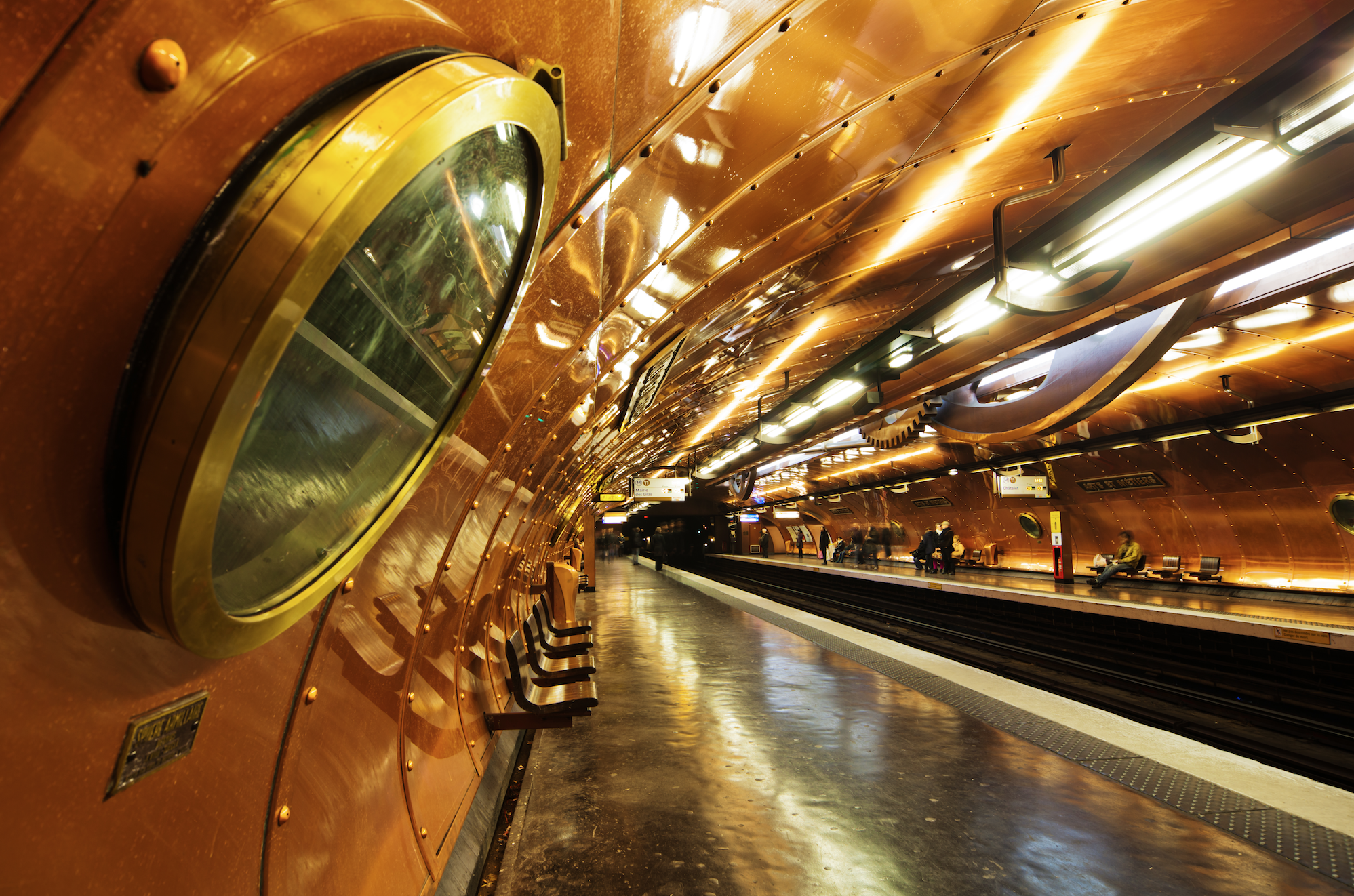 After creating an account, users download an app to find an available scooter, scan it to check it has enough battery and no reported faults, and can then ride off. Riders are advised to follow the rules of the road and wear a helmet but are otherwise left to explore the city within a certain boundary. When they have finished, users prop the scooter up using its stand and, as long as it's not blocking a public pathway, tap the app to end the ride.
As a means to cover great distances, the e-scooters are limited as many only have a maximum range of 20 miles. But as a means of covering the first and last miles in urban areas between station and home, it is ideal.
The growth in Paris has been massive since the scooters first arrived in 2018 but it's not been without its problems. Issues caused by irresponsible users blocking doorways, paths and driving on pavements has led city officials to look at introducing regulation.
This same debate has proved to be the roadblock to electric scooters being unleashed on UK roads.
That was until March, when the Guardian reported that transport minister Jesse Norman said he would "look quite closely" at finding a way of allowing e-scooters and similar vehicles on the road, which has been illegal for at least 30 years.
Market leaders 'Bird' and 'Lime' already operate in other European countries and more than 100 cities in the United States and, if legislation is changed, we could yet see them on the streets of major cities in the UK.
Not only are they a personal and flexible means of transport but they're also shared, environmentally-friendly and affordable and proved a quicker means for getting from A to B around the French capital than the Paris Metro.
You can't help but feel that the e-scooters are a glimpse into the future, a glimpse into what could be a micro mobility revolution.