Guest writer – Fi Westcough
---
The end of June sees my first quarter as chair of the Young Rail Professionals (YRP) come to a close, and how time has flown! There have been many highlights for me. Our Strategy Day in Derby allowed YRP leaders to come together to discuss the future of the organisation and plan for the year ahead, as well as welcome new members at the National Social in the evening.
Personally, I have been fortunate enough to deliver talks on variety of topics including 'opportunities in rail' at RailTex and 'ensuring diversity of talent for the future' at the Rail Cymru conference. However, the main highlight was certainly YRP's Annual Dinner and Awards in Manchester.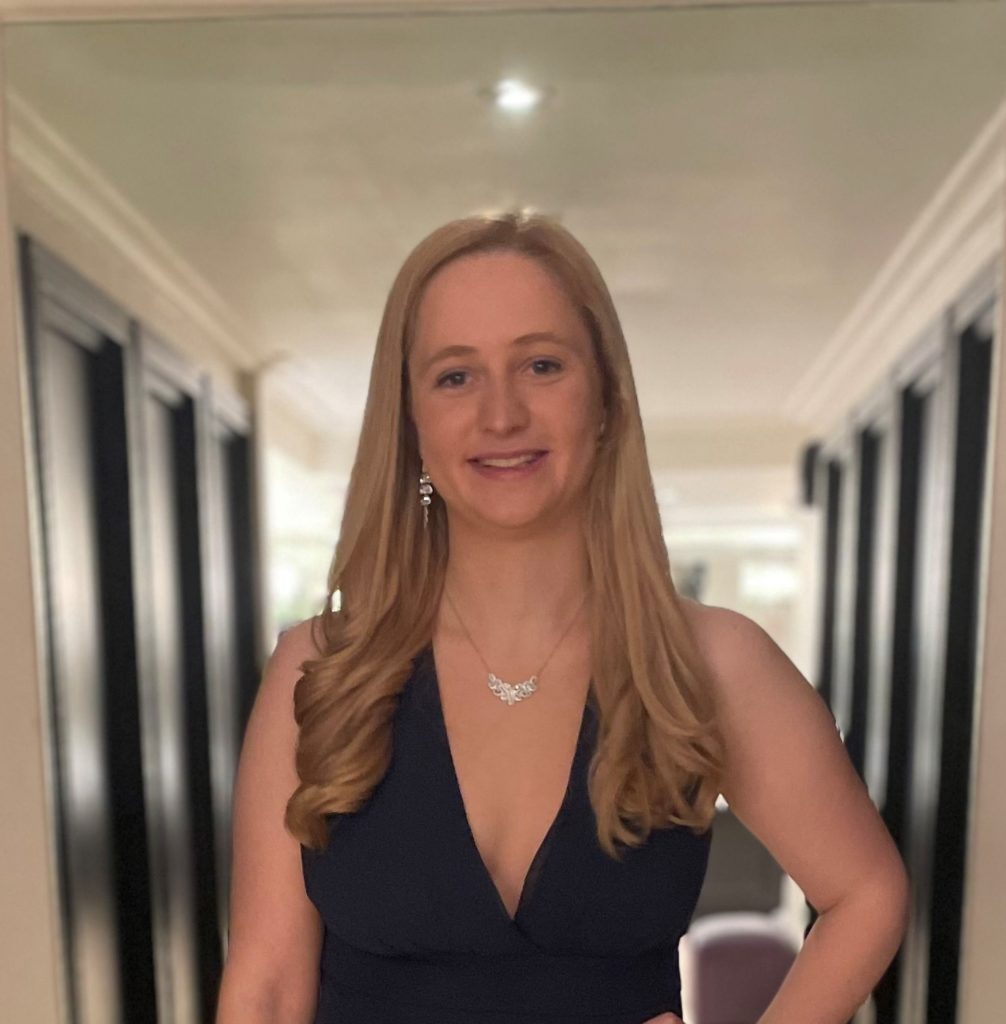 YRP's Annual Dinner & Awards is back!
After two years of holding online awards ceremonies, YRP held its Annual Dinner and Awards at the stunning Emirates Old Trafford Cricket Ground on 21 April. It was truly a dazzling event, showcasing and celebrating the achievements of future leaders in rail, as well as mentors who support us along the way. The event was attended by some of the largest and most influential organisations and people from across rail, and it was a fantastic opportunity to network and socialise with peers and industry leaders.
Although Manchester has a wealth of railway history and heritage, it is important to recognise that this city was chosen to shine a light on the wealth of upcoming opportunities within the North. The industry must attract a large number of skilled people in order to deliver major upgrades to the rail network as part of the Integrated Rail Plan (IRP) and the Levelling-up agenda.
YRP was honoured to welcome Mark Thurston as the keynote speaker for the evening. Mark gave a compelling speech about his journey in rail, from starting out as an apprentice to becoming the CEO of HS2. He highlighted that his path hasn't been a straight line but involved learning lessons at each stage and corner along the way. We also heard from Steve Mole, managing partner at CPC Project Services, which kindly sponsored the event. Steve spoke about the importance of continuing to deliver events such as these, to ensure a pipeline of talent into the industry.
Celebrating achievements
The awards seek to recognise individuals who have made exceptional contributions to supporting the next generation of the rail industry. All nominations were compelling to read, giving myself faith that the future of the industry is bright and full of individuals creating lasting change for the better. This made the judging process incredibly tough, so I would like to congratulate all who were nominated: keep working hard and achieving amazing things!
Shortlisted in as Mentor of the Year were Mariyan Petrov and Naomi Rial, with the winner being Ian Puckrin from Network Rail. The Apprentice of the Year award went to Marnie McKay from Atkins, with Daisy Carter and Saeda Maihanwal shortlisted. Finally, shortlisted in the Young Rail Professional of the Year was Hannah Nicholls, Simon Rawlings, and Brad Gallagher. Many congratulations to our winner, Lucy Ellis from Laing O'Rourke.
Supporting Future Leaders in the making
During the awards, I was fortunate enough to deliver my remarks as chair and I focused on the key role YRP plays in tackling the major challenges ahead that our industry faces. The Great British Railways Transition Team (GBR TT) seeks to deliver the most ambitious changes to our railways in a generation, alongside ambitious targets to reduce carbon emissions and achieve net zero mobility. The rail industry's collective success in "Creating a simpler, better railway for everyone in Britain" is dependent on the quality of our workforce.
In light of these challenges, YRP is focused on promoting the industry to fill the ever-growing skills gap, providing development opportunities for early careers professionals and inspiring skills for the future. Many of our regional development events will focus on three key future themes; GBR, Decarbonisation, and Equality, Diversity & Inclusion (EDI). An industry that champions EDI will bring diversity of thought, innovation, and a positive workforce culture.
I'm driven to ensure that we're also creating opportunities for new entrants to the industry to be actively involved in driving change. I'm already interfacing with the GBR TT to explore ways in which the industry can involve the next generation and attract talent, as well as exploring initiatives outlined in the joint RIA & Women in Rail Industry EDI Charter.
Unsung heroes
The past year has collectively seen YRP deliver over 80 different events, including over 65 Networking & Development events, multiple Ffestiniog Heritage Railway volunteering weekends, a tour to the Isle of Wight, a charity Rail Trek in Scotland, Summer & Winter socials across our eight regions, and, of course, our Annual Dinner.
YRP is a voluntary organisation, and I'm constantly amazed at the committee of members who go above and beyond to deliver on top of their hectic day jobs. In doing so, they act as fantastic ambassadors and I wish to publicly thank them for their commitment, enthusiasm, and ambition. Without these individuals, and support from our Corporate Members who allow us to work with an annual operating budget and subsidise events, YRP would cease to provide such a unique service to our industry.
For me, YRP has provided a network of individuals from which I can learn and grow, building the foundations for the future. Be it volunteering as a committee member, a speaker, or becoming a corporate member, I invite you to support our vision and play your part in securing the future of our industry.
Image credit: istockphoto.com