Register at www.rve-expo.co.uk for our exhibition, Rail in the Midlands conference and more.
DERBY ARENA hosts the UK's original dedicated rolling stock event, Modern Railways RVE, on 4 November. Attendance is free, but please register in advance via the show website at www.rve-expo.co.uk.
The event features our rolling stock exhibition, Rail in the Midlands conference and the RVE BigIdea supplier engagement activity organised by Rail Forum Midlands, as well as valuable networking opportunities with industry peers.
---
MODERN RAILWAYS RVE EVENT DETAILS
■ SHOW VENUE: Derby Arena, Royal Way, Pride Park, Derby DE24 8JB
■ DATE: Thursday 4 November, 10.00 to 16.00
■ ARRIVING BY RAIL: Derby Arena is around a 15-minute walk
from Derby station or around two minutes in a taxi
■ ARRIVING BY CAR: Derby Arena is signposted on all major routes. If using a Sat
Nav, please use DE24 8JB or type 'Derby Arena' into your navigation system
■ CAR PARKING: Complimentary car parking for more than
1,000 vehicles is available for show visitors
■ REFRESHMENTS: These can be purchased from the cafeteria in the venue reception and there are also vending machines around the Arena. In addition, complimentary tea and coffee will be available to show visitors in the main hall
---
LEARN ABOUT MIDLANDS DEVELOPMENTS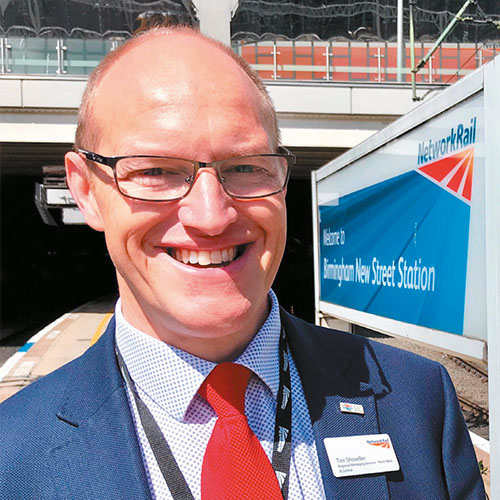 The Fourth Friday Club conference, featuring a panel of leading industry figures, is being held alongside the Modern Railways RVE Show for the first time and is free for all registered visitors to attend. Fourth Friday Club members will benefit from visiting the exhibition as well as exclusive networking opportunities.
As the railway recovers from the pandemic, Network Rail's North West & Central Region MD Tim Shoveller will discuss the challenges Network Rail faces in the region, how changes in demand could affect the railway's operations, and the prospects for the long-term realised by High Speed 2 and Great British Railways.
Midlands Connect's Head of Rail Karen Heppenstall will speak about the region's impressive ambitions to upgrade its rail network, and how an integrated approach could benefit towns and cities across the Midlands, including the ambitious Midlands Rail Hub programme to increase capacity and cut journey times.
PASSENGER AND FREIGHT IN FOCUS
Three Train Operating Company Managing Directors are also speaking at the conference.
CrossCountry's Tom Joyner is responsible for operations ranging from the far South West in Penzance to the Highlands of Scotland, with Birmingham New Street the hub for this complex inter-city operator.
The leisure market has historically been more important for CrossCountry than other similar operations – but will the rapid bounce-back from the pandemic continue, and how can the railway make the most of growing demand for car-free leisure travel?
Expectation is growing that full electrification of the Midland main line could soon be announced, and if it is, Will Rogers of East Midlands Railway will be tasked with ensuring minimal disruption to services during construction and extracting the maximum potential from the programme.
With a major fleet upgrade now under way, Mr Rogers will also explain how this upgrade in capability will attract more passengers to rail and help tackle climate change.
There are huge aspirations in the West Midlands to upgrade its complex rail network, and West Midlands Trains is at the heart of these plans. Julian Edwards will address delegates on the company's fleet changes, timetable aspirations – and how the region could make the most of scarce capacity being released by High Speed 2 as construction starts in earnest on the new railway.
Freight is another major theme. Tarmac operates more than 60 rail-connected sites nationwide – including important locations in the Midlands such as Mountsorrel quarry and a new terminal at Washwood Heath – and is one of the country's biggest rail freight users.
With pressures on the road haulage industry and increasing awareness of the environmental benefits of rail freight, Tarmac Head of Rail Chris Swan's presentation is sure to highlight the importance of the sector.
Rail Operations UK Chief Executive Karl Watts' presentation could be extremely timely with the issues the road haulage industry is facing. ROG's recently launched Orion High Speed Logistics service has drawn intense interest from the logistics sector with its ability to deliver cargo to the heart of towns and cities and encourage modal shift from road.

The company also has new Class 93 tri-mode locos on order from Stadler, which have the potential to revolutionise the rail freight sector.
---
EXHIBITORS GEAR UP FOR INDUSTRY VISITORS
A range of exhibitors from across the rolling stock sector are preparing to showcase their products and services at the show. Covering the full spectrum of the rolling stock supply sector, the latest generation of components and material which will shape future trains will be on display at the event, and accessible at RVE for the first time since the 2019 show.

Meanwhile, RFM's RVE BigIdea programme will incorporate a busy programme of meetings between suppliers and customers, demonstrating once again that Modern Railways RVE is a place where business is done. You can read more in RFM's monthly column on p92.

Extensive Covid-safe precautions have been taken, with wide aisles between stands (giving plenty of opportunity for impromptu networking) in addition to a dedicated networking and seminar area, where all attendees will enjoy free tea and coffee.
---
DERBY BIDS FOR GBR
Derby, the venue for Modern Railways RVE 2021, is staking its claim to be the location for the headquarters of the new Great British Railways organisation. Transport Secretary Grant Shapps announced the launch of a competition to host GBR's offices on 4 October.
GBR will be the central player in the running of the network once rail reform is implemented, and Mr Shapps said the winning location would be'the future capital of our railway industry'.
Derby City Council had unveiled its bid on 17 September, with city
leaders, politicians and several leading businesses and stakeholders writing to Mr Shapps setting out Derby's case.
'Derby is at the centre of the rail industry – we have 11,000 rail-related jobs here'Derby City Council's Chief Executive Paul Simpson tells Modern Railways.'There's no better place to bring together the industry and Government to make decisions about the future of rail.'
The city already had one eye on the Government's plans to relocate 20,000 civil service jobs away from London as part of the levelling up agenda.'Derby has one of the lowest concentrations of civil servants of any city of its size, so if the Government is serious about levelling up and relocating civil servants Derby has a very strong case'says Mr Simpson.'When the creation of GBR was announced, the two themes came together well.'
The bid chimes with the City Council's aims to support Derby's recovery from the pandemic, with the aim of diversifying the city's economy. With its central location and good rail links, Derby says it would be well positioned as a base for GBR. Mr Simpson suggests GBR would be an ideal anchor tenant for a Grade A office block being built as the third phase of the Becketwell development, which also features apartments and a performance venue.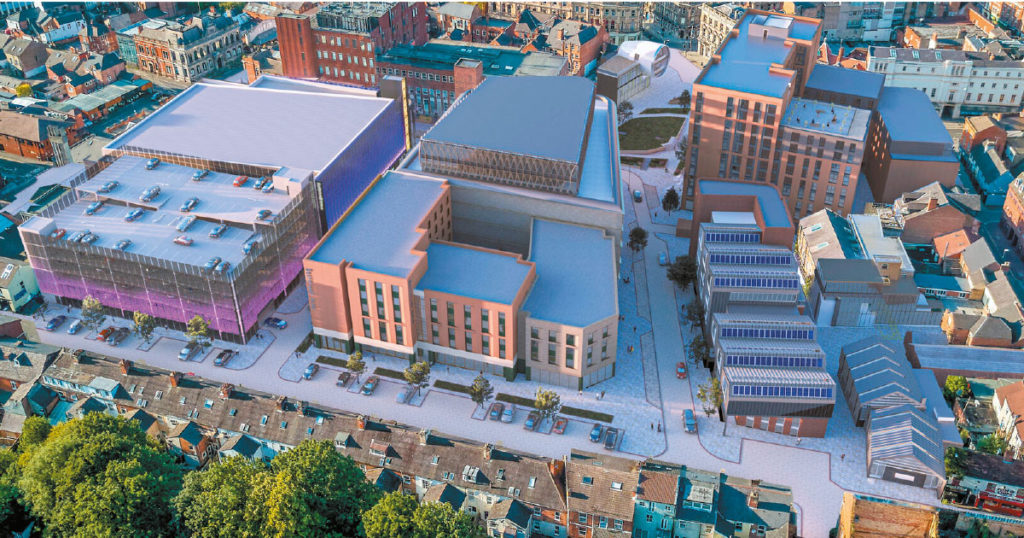 Decarbonisation is a key topic, not just for rail but for the economy at large, and Mr Simpson says Derby is looking to be at the centre of innovation.'We're working with the University of Derby and aspire for the city to be a centre for future fuels'he explains.'Our mobility app, with a focus on public transport, is the first of its kind in the UK.
We're also aiming to focus on hydrogen as part of decarbonising Derby's economy – many of our major businesses are built on burning carbon, and sustainability is going to be really important for the future.'
Derby has long been described as 'the heart of the rail industry', with many pioneering designs to its credit, and thus it is an ideal location for Modern Railways RVE on 4 November. Should it become the host city for GBR, that would be truer than ever.