News that the Severn Valley Railway will receive £906,000 from the Culture Recovery Fund to help it through the next six months came as the SVR welcomed Minister for Sport, Tourism and Heritage Nigel Huddlestone MP.
He visited the heritage railway to meet the footplate crew of one of the SVR's steam locomotives and visit a unique mobile exhibition inside a specially adapted brake van. He also talked to some of the 1,800 volunteers who, alongside its paid staff, are crucial to the success and continuation of the SVR.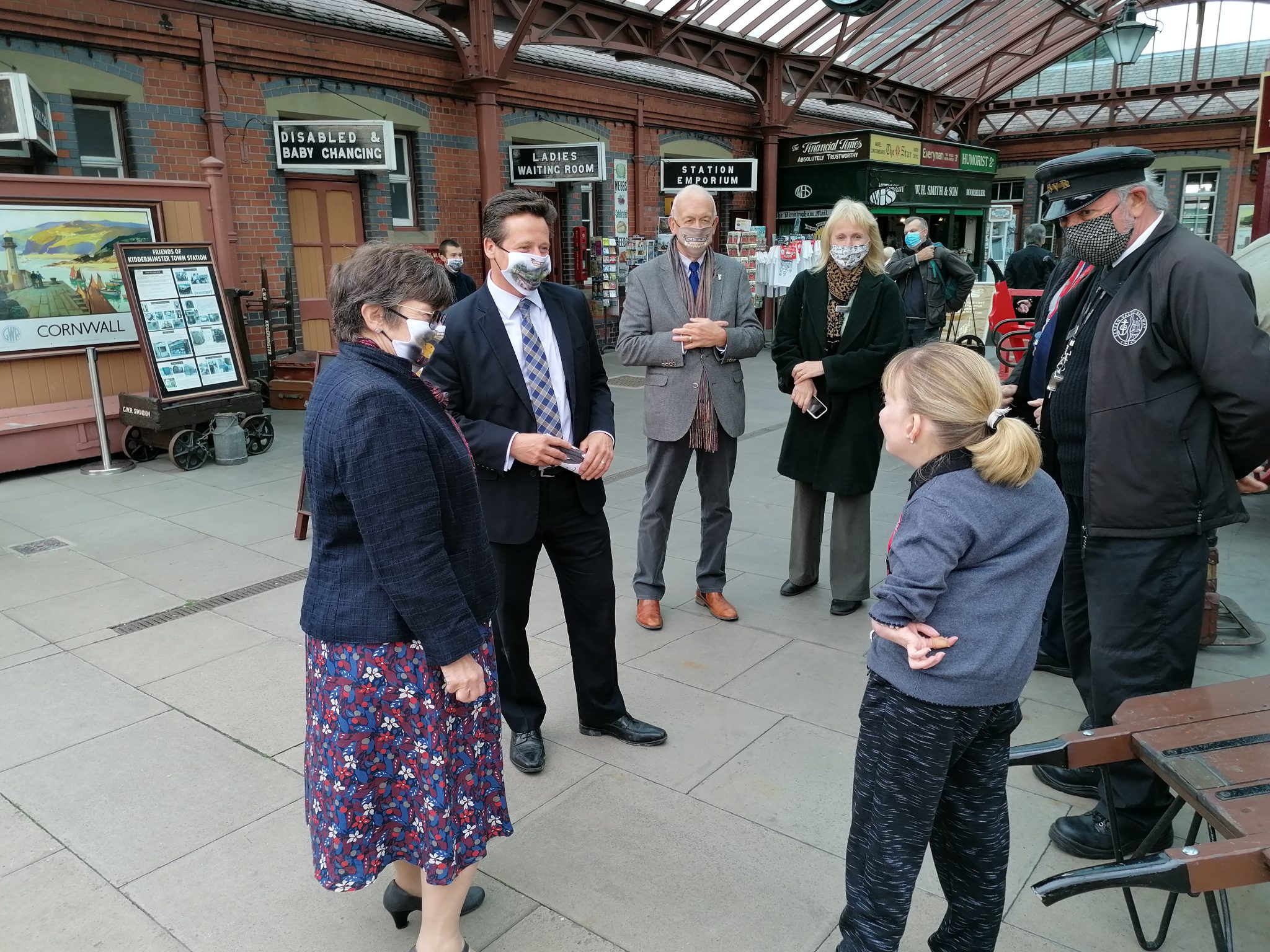 The railway is one of 445 heritage organisations that will share £103 million The SVR will use its grant to pay for staff salaries, and enhanced security measures to protect the heritage assets owned by the SVR. These will include CCTV and fire detection systems, as well as fire and intruder alarms.
As part of the SVR's survival plan, the grant will help improve its digital and social media communications to better interact with communities and engage a wider audience.
The railway will also recruit a health and safety specialist to ensure it can operate to the best standards both behind-the-scenes and in customer-facing environments, with the additional safety demands that are necessary because of the Covid-19 pandemic.
The vital funding is from the Culture Recovery Fund for Heritage and the Heritage Stimulus Fund – funded by Government and administered at arm's length by Historic England and the National Lottery Heritage Fund. Both funds are part of the Government's £1.57 billion Culture Recovery Fund which is designed to secure the future of Britain's museums, galleries, theatres, independent cinemas, heritage sites and music venues with emergency grants and loans.