Pride month (1-30 June) is a time to celebrate the LGBTQ+ community and highlight its history, achievements, and struggle for equality. Supporting and celebrating LGBTQ+ staff is vitally important at all times of the year and crucial for creating an environment that fosters diversity, equality, and respect. In recent years, the rail industry has made significant progress towards representation. RailStaff examines the steps that organisations in the industry are taking.
Developing an inclusive workplace policy is a critical requirement for any organisation and establishing a comprehensive programme that explicitly supports LGBTQ+ employees and prohibits discrimination is an integral aspect of this. Companies put in place a wide range of policies and initiatives to achieve this.
Language and practices
Implementing inclusive language and practices is a vital first step, and companies must encourage the use of gender-inclusive language in all communications, policies, and forms. In all workspaces, management and staff must respect preferred names and pronouns, and avoid making assumptions about personal lives.
"We have a dedicated Diversity and Inclusion Strategy which encompasses aspects from across the business," says Craig McNally, employee experience business partner, at LNER. "We've introduced a number of initiatives that support our LGBTQ+ community, including the option for colleagues to add their personal pronouns to email signatures and name badges."
"We've created a Gender Identity toolkit which includes detailed guidance for managers to enable them to support colleagues who may be transitioning or identify as non-binary," says Craig. "We believe inclusivity should be inherent in our business – our policy 'Being You at LNER' promotes and cements diversity and inclusion for everyone."
Equally, establishing and encouraging employee network groups is vital. The formation of groups specifically dedicated to supporting LGBTQ+ employees provides a platform for networking, mentorship, and advocacy. Rail firms can support these groups by providing resources, meeting spaces, and leadership opportunities.
"Our ongoing commitment to diversity and equality includes internal initiatives such as our LGBTQ+ network group, which won awards at the 2020 British LGBT Awards," says Daniel Edwards, business lead at Heathrow Express. "This is one example of how change is being driven across the business. Heathrow Express has also implemented other initiatives, focusing on disability awareness, gender equality, race, and support for parents and carers and this commitment ensures that every voice is heard and represented."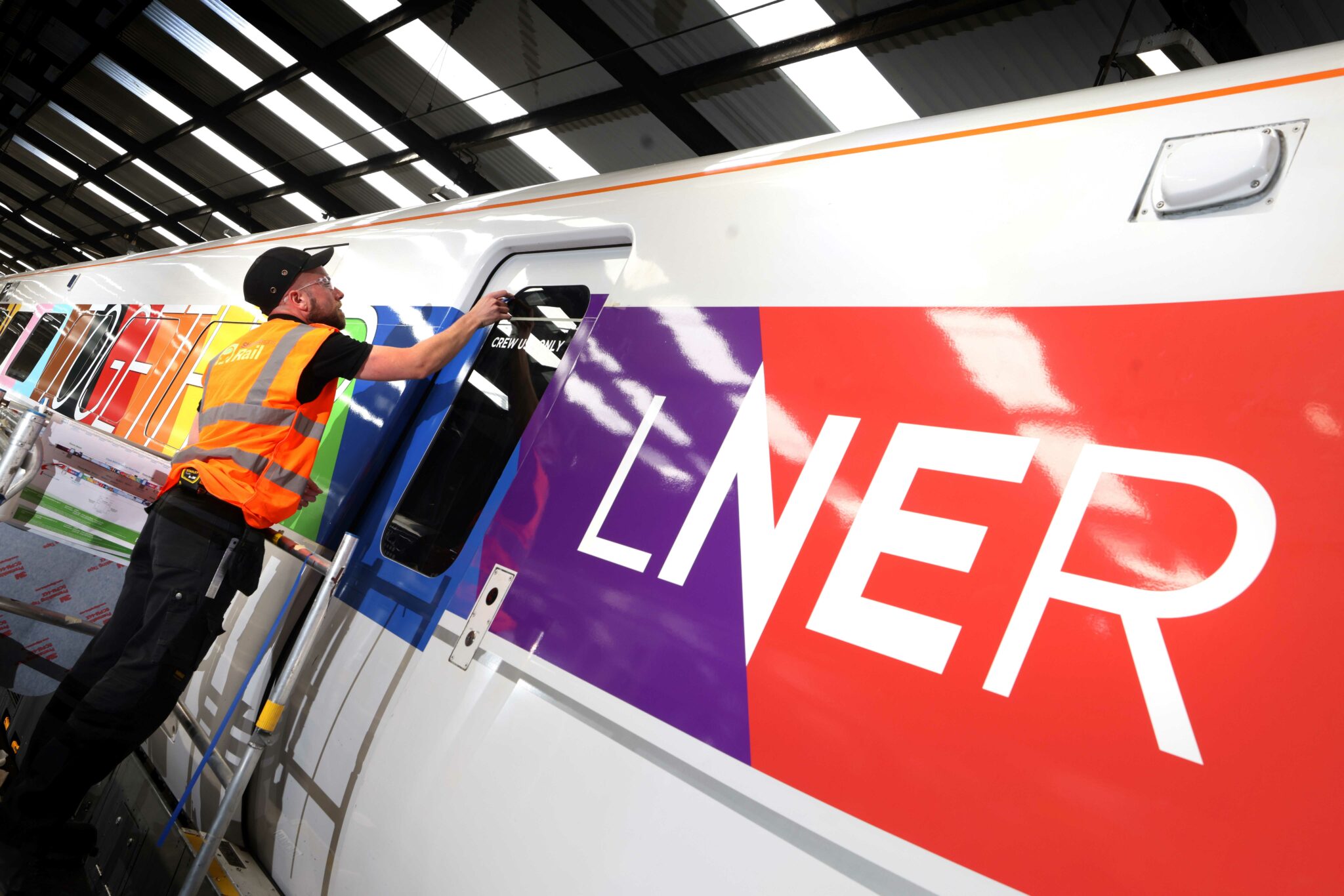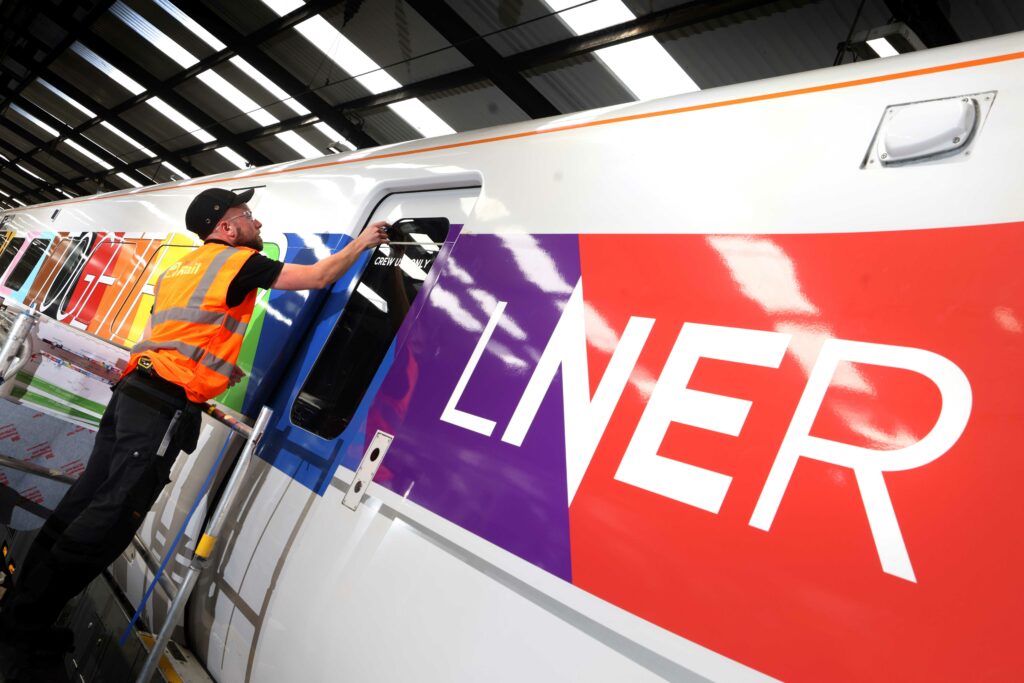 Educating employees
As with so many things in life, education is a key to removing barriers and opening minds. Teaching employees about LGBTQ+ issues is an essential step towards creating an inclusive work environment. Training programs which educate employees about terminology, unconscious biases, and respectful behaviour, go a long way to establishing a welcoming workplace. Such training can help foster empathy and understanding among colleagues, and alleviate concerns among staff that they may say or do the wrong thing.
"We have programmes including unconscious bias training, EDI webinars, and e-learning for LNER colleagues", says Craig. "We provide training sessions for our customer experience managers, and we have two EDI Leads. We have EDI training included in our induction for all colleagues who join LNER, and have also just partnered with an EDI training company to commence a bespoke programme with our executive team, which will then be introduced across the business."
Celebrating staff
Along with all of this, companies must visibly celebrate LGBTQ+ employees and raise awareness about the issues they face on a day-to-day basis. National and international events and holidays such as Pride Month, provide an ideal opportunity for this.
"LNER is a long-term supporter of regional Pride events across our route," says Craig. "Every year we support events through providing sponsorship and promoting Pride events for colleagues to get involved, as well as inviting industry and charity partners along to provide visible presence and a show of solidarity with our LGBTQ+ communities."
"Recently we have also launched our first Pride Train. Named 'Together', it celebrates LNER's support of Pride activities on the LNER route as well as a long-term commitment to diversity, equality and inclusion initiatives for colleagues, customers, and communities throughout the year.
"Colleagues were offered the opportunity to submit a name which was meaningful for them before a shortlist was voted for by all colleagues. The name champions the unification of all communities which LNER is proud to support, as well as the unique relationship between members of the LGBTQ+ community and allies at LNER.
"The design of the livery is the first in the Azuma fleet to feature on each of the nine carriages and has been created by LNER colleagues. The livery features eight LGBTQ+ flags, demonstrating the breadth of colourful and diverse identities within the community."
But LNER isn't alone in decorating its trains to raise LGBTQ+ awareness. Heathrow Express has marked Pride Month 2023 with a carriage emblazoned with the rainbow flag, the design which will be unveiled ahead of London Pride, which takes place on 1 July. Not only that, the operating company has enlisted the help of RuPaul's Drag Race stars Kitty Scott-Claus and Electra Fence to reinforce its commitment to celebrating the LGBTQ+ community.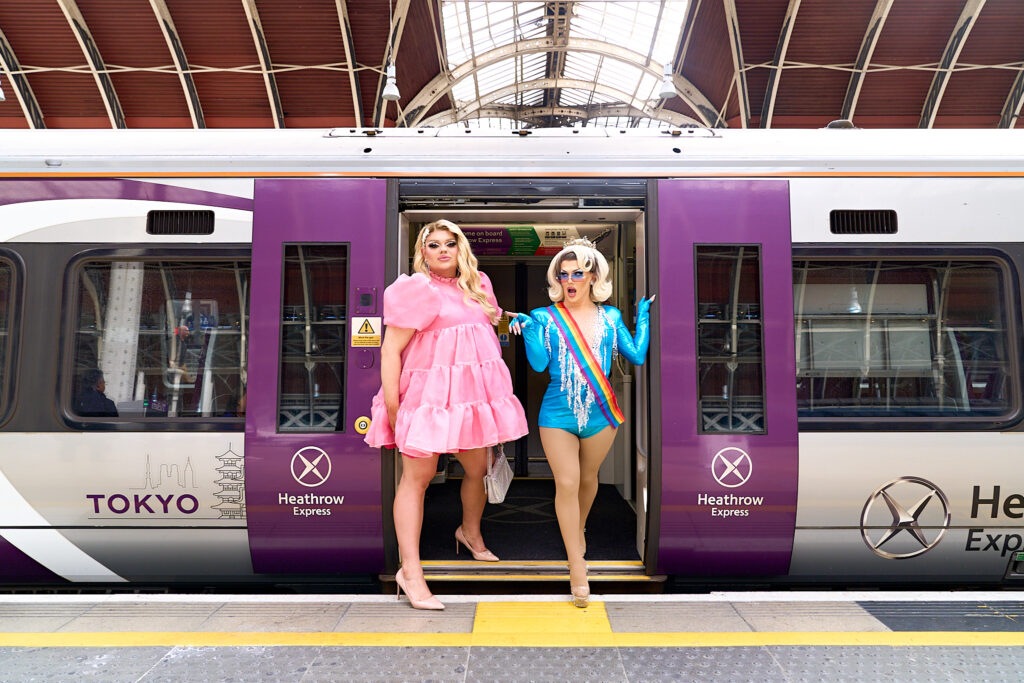 "Kitty, Elektra, and other dazzling drag queen royalty have filmed a spoof 'London Pride Ride' gameshow-style race, hosted by the founder of website Hunsnet Gareth Howells. Two teams who competed to race between Heathrow Airport and London Paddington in the fastest time, and stars of the video, will take part in Heathrow Express' float at London Pride this year.
"Our aim is to always ensure that passengers feel welcomed and embraced throughout their journey with us. We are excited to showcase the diversity and inclusivity that we believe defines Heathrow Express and it's been brilliant to welcome drag queen royalty on board as they add their unique flair and vibrant energy to our Pride preparations."
Ongoing efforts
Displays of support for LGBTQ+ staff must be more than an annual event, however. Companies must continuously strive to create an inclusive environment free from discriminatory behaviour. They must constantly educate employees, encouraging them to become allies, and build a working culture which embraces and celebrates all of the different identities and experiences of its staff.
The real proof of an inclusive and supportive workplace is in the long-term commitment to promote equality and visibility, and a key marker of this is the leadership make-up of the organisation. Removing barriers and encouraging members of minority or marginalised groups to rise to the top of the tree, marks the highest level of commitment to the cause.
Supporting and promoting LGBTQ+ inclusion in the workplace is an ongoing process. It requires commitment, education, and a culture of respect and acceptance. By fostering an inclusive environment, employers can attract and retain diverse talent, enhance employee well-being, and promote a more productive and harmonious workplace for all.
Image credit: LNER / Heathrow Express